BIAO Beauty Rejuvenating Night Cream
by BIAO Beauty
BIAO Beauty Rejuvenating Night Cream
Size:
4 fl oz (118 ml)
BIAO Beauty Rejuvenating Night Cream is a lightweight overnight cream that leaves skin feeling soft and moisturized. Also works well as a hand cream. There is a notable floral scent.
Biodegradable packaging is impregnated with wildflower seeds; plant it in the yard or window box!
Directions:
Apply at night onto clean skin. Gently massage until absorbed.
TIA Review by Marta:
BIAO Beauty Rejuvenating Night Cream is a rich (but light textured) moisturizer that one of this year's best bargains as well as a product that I really enjoy using. I have been using it on my hands and sometimes my neck (this cream is a bit too rich for my face, as my skin is already a little oily). I swear my hands look five years younger' like they did when I did regular LED treatments on them (something I''ve lately been very remiss about). They look considerably plumper and more hydrated and they feel much, much softer. They don't just feel softer immediately afterwards, this is an all day thing. And all for less than 25 bucks for 4 fl oz.
The core of Rejuvenating Night Creme's ingredients is a complex called EpiCalmin TMC. The TMC part is an acronym for traditional Chinese medicine and is the inspiration for three plant extracts: honeysuckle flower, xanthium sibiricum fruit and cyperus rotundus root. Mibelle Biochemistry, which makes the formula, says it will make skin feel soft, moisturized and comfortable. In my experience, that is exactly what this Biao cream does. EpiCalmin is also supposed to reinforce the skin's natural defense system. I have found no independent research to corroborate this, nor by looking up the three extracts individually.
Chamomile, an anti-inflammatory and skin conditioner features strongly, while the most of the ingredients are nourishing oils. Calendula isn't as nutrient rich as olive (the latter is more expensive and way down on the ingredients list), but still has useful fatty acids and there's babassu, avocado and cocoa seed butter.
Biao Beauty goes out of its way to eshew nasty ingredients.
Got Questions? Contact Us
… More
Our Take...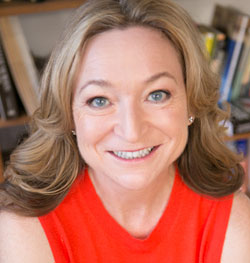 "
Sometimes I actively choose not to check out the price of a new product until I have been testing it for a while. I usually end up with a price in my head and it's always fun to see whether I am going to be shocked or pleasantly surprised. In the case of Biao Beauty's Rejuvenating Night... " Read Full Article
Your Take...
Aqua, Aloe leaf juice, Organic Anthemis Nobilis Flower Extract, Organic Lavender extract, canola oil, glyceryl stearate*, cetearyl alcohol*, cetearyl glucoside*, glycine, glycerin, organic babassu seed oil, honeysuckle flower extract (and) xanthium sibiricum fruit extract (and) cyperus rotundus root extract (and) sodium benzoate, palma rosa oil, rose flower oil, sweet almond oil, clove flower oil, tocopherol (vitamin E), xanthan gum, potassium sorbate, Moroccan rose oil, algae, cocoa seed butter, avocado oil, jojoba seed oil, olive fruit oil. *vegetable derived