Nutra-Lift Maximum Sun Protection Photo Stable SPF 30
by Nutra-Lift
Nutra-Lift Maximum Sun Protection Photo Stable SPF 30
This products ships from the US only. Special EU/UK shipping rates do not apply. Customs fees may be charged.
Size:
4.0 oz (118 ml)
Nutra-Lift Maximum Sun Protection Photo Stable SPF 30 provides an all day shield from UVA & UVB rays. This sunscreen contains vitamins C and E, as well as antioxidants including green tea, pomegrante and white cranberry, to nourish skin. Paraben-free and no artificial fragrance.
Directions:
Apply on clean skin and over the body areas that need protection. Avoid eye area. Rinse eyes with water to remove. Reapply after bathing or swimming.
TIA Review by Kim:
Recently I was asked to review Nutra-Lift Maximum Sun Protection Photo Stable SPF30 and after giving it a thorough try for over a month I can sincerely give this product a thumbs up. Nutra-Lift touts this to be "Sun Protection with so much more," specifically, antioxidant protection. But, in all honesty, when I first received the bottle I was somewhat unimpressed.
With a very plain bottle with press down top and a twist opening, it felt like a homemade product. The top does allow you to use the entire product inside, which is definitely a positive. They say "Don't judge a book by its cover" and the lesson is well taken here. The product inside is very different from the expectation the bottle sets. The contents are thick and creamy and entirely scent free. I would say the only scent is that of lotion.
I was pleased to see that the primary ingredient was a concentration of Zinc Oxide at 10%, but not so pleased to see that another ingredient was Titanium Dioxide at 2%, considering the drawback of Titanium Dioxide being a photo sensitizer among other issues with this commonly used mineral.
I was excited to find a variety of antioxidants and some exciting natural ingredients. Among others, there is a healthy dose of Vitamin C, E, carrot extract, oat Betaglucan, almond extract, cucumber extract, green tea, white cranberry and pomegranate. The best of all is that most of them are certified organic.
The product goes on easily, leaving almost none of that ubiquitous white residue and produces nearly no scent at all. Throughout the day, the lotion wears well and seems to maintain its protection even on a hot, somewhat sweaty day. I am extremely careful about always staying covered up and sun blocked in every which way I can imagine and this addition certainly did not disappoint. I felt thoroughly protected, which is of course the primary purpose of any sun block. I cannot speak for what the antioxidants did or did not do in this amount of time, but I can honestly say that my skin felt nice every time after removing the product. For me, that speaks for itself.
If I can only mention one little thing that bothered me it would be that the product did not absorb entirely, but instead left a bit of a tacky residue that never subsided until it was washed off. However, I've come to expect this from many sun blocks so it was not a deal breaker for me.
Overall, the Nutra-Lift Sun Protection is a great investment at the price and offers a lot of benefits that are difficult to find elsewhere. Two thumbs up for antioxidant power! The product feels nice, plays well with everything and provides additional anti-aging benefits. What else can I ask for? Here's to a few sunny days left of summer and being able to enjoy them with peace of mind!
Got Questions? Contact Us
… More
Our Take...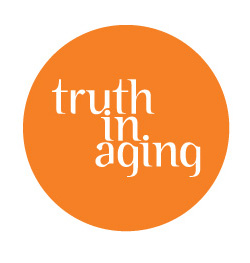 "
Reviewed by Kim

Recently I was asked to review Nutra-Lift Maximum Sun Protection Photo Stable SPF30 ($22 in the shop) and after giving it a thorough try for over a month I can sincerely give this product... " Read Full Article
Your Take...
Zinc Oxide (10.00%), Titanium Dioxide (2.00%), Infusion of Aloe Vera gel* (aloe barbadensis), Avena Sativa*( oat protein), Soybean* ( glycine soja) extract, Sun Flower Seed (helianthus annuus) extract, Ascorbly Palmitate ( vitamin C), Lecithin, Coconut extract, Glycerine, Carrot* extract, Green Tea* extract, Avena Sativa* (oat) Betaglucan, natural Xanthan Gum, Almond* extract, natural mixed tocopherols (Vitamin-E), white cranberry* extract, Cucumis Sativus* (cucumber) extract, Punica Granatum*(pomegranate) extract, Eucalyptus extract, citric acid, sodium benzoate. *Certified Organic Ingredients.