Osmosis Replenish Antioxidant Repair Serum
Size:
1.0 oz (30 ml)
Osmosis Replenish Antioxidant Repair Serum contains multiple potent antioxidants to prevent and fight free radical damage. For all skin types.
Directions:
Apply 1-2 pumps in AM and PM. Dryer skins may find that they need to follow with a moisturizer.
TIA Review by Marta:
Osmosis Replenish is a good serum at any price and at $40 it is a great one. I find that it visibly smooths the skin and evens skin tone.
One of the key ingredients, astaxanthin is an excellent active and Replenish is one of the few serums to feature it. It is a powerful free radical scavenger and an efficient absorber of specific ultraviolet sunlight rays. One study claims it is 6,000 time more effective than vitamin C.
Replenish packs a powerful antioxidant punch with nothing at all from the Truth In Aging nasties list. A dominant ingredient is phosphatidycholine, which is said to create smoother skin, increase moisture level and support skin regeneration. One of the real superheros in Replenish could well be chlorella vulgaris extract. This algae is loaded with amino acids such as lysine, proline, glycine, and alanine, all of which are the essential building blocks of proteins and constitute each individual collagen unit. Its large amino acid component leads many to believe that it has the ability to restructure and smooth out the surface of the skin, particularly with scarred or aging skin. In some studies, a small concentration of .016% stimulated collagen synthesis and concentrations of .4% strongly increased the density of the epidermal layer.
Osmosis says that this version is suitable for sensitive skins and it has tweaked the original formula adding in ergothioneine, a number of useful botanical extracts and a Matrixyl-like peptide that may stimulate collagen.
I should add that this serum is a helpful wrinkle smoother, but is not especially hydrating and unusually for me, I find I need to layer a moisturizer over the top.
This product can only be shipped within the US
Got Questions? Contact Us
… More
Our Take...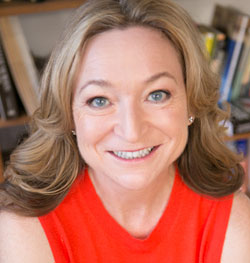 "
Osmosis Replenish is back! This one-time bestseller and TIA community favorite, was reformulated without astaxanthin and some users reported allergic reactions. As a result we decided to stop selling it. But Osmosis has listened to our pleas and has brought back the original formula and we are delighted... " Read Full Article
Your Take...
Aqua,
Hydrogenated Lecithin
,
Ethylhexylglycerin
,
Niacinamide
, Alcohol Denat., Chlorella Vulgaris Officinalis Extract, Polyglyceryl-4 Caprate,
Pyridoxine HCl
,
Acetamide MEA
,
Acetylcysteine
, Palmitoyl Tripeptide-38, Fulvic Acid,
Acetamide MEA
, R-lipoic Acid,
Hydroxydecyl Ubiquinone
,
Acetylcysteine
,
Acetylcysteine
,
Astaxanthin
, Giant Knotweed, Mixed Tocopherols, Green Tea, Ginkgo Biloba Leaf Extract, Olive Leaf, Grapefruit Seed Extract, Grapefruit Seed Extract, Lemon Oil, Soybean Oil, Honeysuckle, Honeysuckle,
Caprylic/capric triglycerides
,
Xanthan Gum
, Benzyl Alcohol, Hydroxypropyl Cyclodextrin, Cholecalciferol"