Your Best Face Correct (eye cream)
Your Best Face Correct (eye cream)
Size:
0.5 oz (15 ml)
Your Best Face Correct eye cream is an upgraded formula that lifts and firms sagging lids and the delicate eye area with potent peptides that reduce fine lines, smooth crepey wrinkles and relieve puffiness. This eye cream also contains alpha arbutin, haloxyl and licorice root extract to target dark circles and fight signs of fatigue.
Directions:
Use a lentil-sized amount (a little goes a long way) for each eye. Apply in a circular motion, under the eye towards the inner corner and on the lid and upper eye area. Suitable for all skin types.
Alternative To:
Shiseido Future Solution LX Eye and Lip Contour Regenerating Cream
TIA Review by Marta:
If I had to take only one thing to my desert island, Correct was it. The new formula is even better. It is improved in texture and performance and, surprisingly, new Correct isn't just better than old Correct, it does different things. Like lift the eye lids to an extent that is quite astonishing.
After a couple of weeks of using the new Correct, I noticed that my eye lids were more visible. They were notably lifted, firmer and not at all puffy. Correct has always done a good job at smoothing out crepey wrinkles and the new version continues the cause, but also does a much better job of firming. If old Correct was really good, new Correct is excellent.
There have been significant changes to the formula. New Correct is light yellow and has a thicker, more massageable texture. No babies have been thrown out with the bathwater. The distinct almond smell is an immediate indication that spin trap, a busy molecule that captures free radicals, is still a key active. As is that other YBF favorite, Lipochroman-6, plus Matrixyl 3000 and Renovage. However, there is much that is new and interesting.
Syn-Hycan may be responsible for the lifting effect as it was designed to tackle sagging skin. YBF also introduced it to the recently reformulated Control facial serum. It stimulates hyaluronan (HA) synthesis and expression of the proteoglycans, decorin and lumican.
Tego Pep 4-7 is made by a German company called Evonik and is based on the peptide tetrapeptide-17, which is supposed to have collagen, hyaluronic acid and fibronectin boosting activity. Then there's perfuorodecalin, used to dissolve and deliver oxygen to the skin. Pentavitin is a moisturizing agent that has a long-lasting effect because it binds to the lysine in the keratin of the stratum corneum and can't be washed off easily. Correct also has homeostatine (you will also find it in YBF's Boost). It aims to maintain homeostasis in the extra-cellular matrix, which balances the synthesis and degradation of the matrix, keeping the skin moisturized, firm, elastic
Last but not least, paraben du, the old preservative complex, has been ditched and the new Correct has the safe and effective Leucidal, made from fermented radish root.
Special instructions:
Correct uses an airless pump, technology is that is relatively new and not perfected. Sometimes the pump fails to eject the product, but there are a couple of solutions that usually work. First, try tapping the base of the bottle firmly on a hard surface. Secondly, unbend a paperclip and insert into the tiny hole in the base of the pump.
Got Questions? Contact Us
… More
Our Take...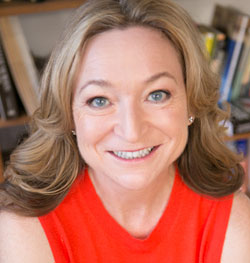 "
If it ain't broke don't fix it, was my first thought when I heard that Your Best Face was reformulating its Correct eye cream. It has long been a favorite of mine, I didn't much see the point of messing with it. Well, it turns out that Correct hasn't so much been reformulated...
"
Read Full Article
Your Take...
Reverse Osmosis Water, Olivem (Cetearyl Olivate, Sorbitan Olivate), Perfluorodecalin, Eyeseryl (Water, Acetyl Tetrapeptide-5), Haloxyl (Hydroxysuccinimide, Chyrsin, Palmitoyl Oligopeptide, Palmitoyl Tetrapeptide-3), Pentavitin (Saccharide Isomerate), Triglyceride, Leucidal (Leuconostoc/radish Root Ferment Filtrate), Ceteareth-6 Olivate, Licorice Root Extract, Syn-Hycan (Tetradecyl Aminobutyroylvalylaminobutyric Urea Trifuoroacetate, Magneisum Chloride, Glycerin), Syn-Tacks (Glycerin, Palmitoyl Dipeptide-5 Diaminobutyroyl Hydroxythreonine, Palmitoyl Dipeptide-5 Diaminohydroxybutyrate), Tego Pep 4-17 (Tetrapeptide-21, Glycerin, Butylene Glycol, Water), Alpha Arbutin, Matrixyl 3000 (Glycerin, Butylene Glycol, Carbomer, Polysorbate-20, Palmitoyl Oligopeptide, Palmitoyl Tripeptide-3), Ethoxydiglycol, Ethylhexyl Palmitate, Nylon-12, Renovage (Triglyceride, Teprenone), Olive Leaf Extract, Relistase (Glycerin, Acetylarginyltryptophyl Diphenylglycine), Caffeine, Spin Trap (Phenyl Butyl Nitrone), Homeostatine (Enteromorpha Compressa Extract, Caesalpina Gum), Trans Resveratrol, Tetrahydrodiferyloylmethane (Turmeric Root Extract), Nutmeg Butter, Vitamin E (Tocopheryl Acetate), Lipochroman-6 (Dimethylmethoxy Chromanol), Dimethyl Isosorbide, Vitamin B5, Sepilift Dphp (Dipalmitoyl Hydroxyproline), Coenzyme Q10, Alpha Bisabolol, Alpha Lipoic Acid (R-Lipoic Acid), Violet Leaf Absolute, Oakmoss Absolute
Video interview with YBF founder Darrell Owens
This is a real treat - a conversation with Your Best Face founder Darrell Owens. I first got to know Darrell in the early days of Truth In Aging and was intrigued to discover that he himself…
Video- YBF's Darrell Owens describes the new Correct eye cream
Why are you messing with my favorite eye cream, I asked Darrell Owens, founder and chief formulator of Your Best Face. I already loved his Correct eye cream and didn't see much need to upgrade it.…
Video- complementary beauty regimens for day and night
The other day, I wrote about what's working for me now and how happy I am with the way my skin is looking - firmer and plumper than it has for a long time. Seeing is believing, so here's a short…