Royal Nectar Face Mask with Bee Venom
by Royal Nectar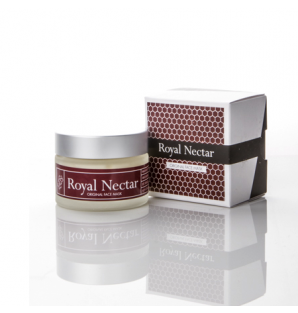 Royal Nectar Face Mask with Bee Venom
Size:
1.7 oz (50 ml)
Royal Nectar Face Mask with Bee Venom is a wonderfully hydrating and lifting face mask with anti-inflammatory bee venom as the key active. This face mask gives skin a healthy glow, meriting all the Kate Middleton and British Royals buzz. Suitable for all skin types, including sensitive.
Directions:
Apply sparingly to cleansed skin. Leave on for 15 minutes (30 minutes max) and then rinse off. Patch testing is recommended for first time use. May be used up to twice a week.
TIA Review by Marta:
It is thanks to Truth in Aging community member, Faye, that I found Royal Nectar. The company behind it, Nelson Honey, actually makes the bee venom active used by Heaven - the bee venom face mask said to be favored by the British Royals. Faye hadn't just found a lookalike, she'd gotten straight to the source. After testing Royal Nectar Face Mask with Bee Venom, I loved it so much that I decided to bring import it from New Zealand and it is exclusive in the US here at the Truth in Aging shop!
Royal Nectar is super hydrating and leaves skin feeling lovely and soft. If my skin looks dull and dry, I find it to be an instant pick-me-up that gives me a great glow (and a great start to the day). And for all that there is bee venom, I find this mask gentle and non-irritating.
So what's with the bee venom? Well, this ingredient had the British press all of a flutter when it was said to account for Camilla's transformation from someone who looked like she had spent most of her life galloping on horses in all weathers. It turned out that bee venom, also known as apitoxin, is made up mainly of peptides. The venom acts as a strong anti-inflammatory and antiseptic, plus it contains 19 different active components. Yes, this is actual venom and so if you are allergic to bee venom you should do a patch test before using this product.
Manuka honey is another of the key ingredients and this is an able healer of wounds and an anti-bacterial that can keep acne under control. There are other good things here too. Royal Nectar has avocado and apricot kernel oils. It also has something Easyliance. This is made from acacia (a tree indigenous to Africa) and rhizobian gum to make the skin feel smoother and tighter. In case you scan Royal Nectar's ingredients list and wonder what "optiphen plus" is, it is basically the preservative phenoxyethanol, and ticaxan is a stabilizer and thickener.
Got Questions? Contact Us
… More
Our Take...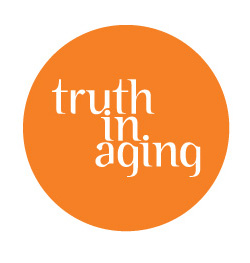 "
This is an easy one. TIA gave me the chance to try and then review the Royal Nectar Original Face Mask with Bee Venom ($68 in the shop) about a month ago, after it had been favorably noticed by Marta in November – you might remember that all this started with the Royal Wedding buzz (ahem)...
"
Read Full Article
Your Take...
Distilled Water, Nector Ease (manuka honey, bee venom), Lanette Wax, avocado oil, tocopherol oil, apricot kernel oil, easyliance, rose hip oil, rose water, bees wax, evening primrose oil, optiphen plus, natural fragrance, cocoa butter, ticaxan, marshmallow extract, manuka oil, lavender essential oil.
Royal Nectar- We Find the Source of Bee Venom Plus Video Comparison
At first I thought that I had found a product twin. Not quite identical, but a product twin nevertheless. The Heaven Bee Venom Mask, supposedly the secret of Camilla Duchess of Cornwall's youthful…
Video of the Best Beauty Products of 2012
During the month of December, I have been selecting my Best Beauty Products of 2012. It's been a tough set of decisions with so many to choose from. In this video you'll see a tour of the very…