Hair Vitality Complex
Hair Vitality Complex
Size:
1 oz (30 ml)
Hair Vitality Complex is a one of a kind, all natural hair serum uses copper peptides and vitamin B5 as the active ingredients to stimulate healthy hair growth and reduce shedding. It is designed to help women with thinning hair, especially due to hormonal change at menopause and post-partum (although men can use it too!). Suitable for all hair types and safe for blondes, chemically colored or treated hair. Hair Vitality Complex has been tested by 125 people and 70% saw hair growth and reduced shedding. It is not tested on animals and suitable for vegans.
Hair Vitality Complex has been featured in:
Wall Street Journal
Directions:
Best used on a damp scalp after shampooing and before drying. Rub into hairline, other areas with thinning hair, or if desired the entire scalp. One pump is sufficient for targeting sparse areas; two pumps for use on the entire scalp. Then dry and style hair as usual. For best results use daily. Hair Vitality Complex works especially well with
Hair Vitality Shampoo
and
Hair Vitality Conditioner
. Try it with
Emu Oil.
TIA Review by Marta:
Hair Vitality Complex has a proprietary copper peptide complex made from a blend of amino acids and copper chloride. Copper peptides exist naturally in our tissues but there can be a 60% drop between the ages of 20 and 60. Copper peptides work on the follicle in two ways: increasing follicle cell proliferation and follicle size; and copper also decreases programmed follicle cell death.
The end result is an effective product with no lingering aroma, a pleasant texture (a non-greasy gel that easily applies and dries to a matte finish) and natural color (a clear bluish green that dissipates on application). Those of you with short hair might find it doubles as a styling gel as well!
It may take 6 to 8 weeks to see less shedding and hair growth. I have been using this every other day for four months and my hairline has filled in with strong, healthy hair.
Hair Vitality Complex is sulfate free and the preservative is radish root ferment, a safe alternative to parabens and phenoxyethanol. Triethanolamine NF is here as a pH balancer and is completely free of diethanolamine (DEA), the chief concern in the formation of nitrosamines, potential carcinogens.
Got Questions? Contact Us
… More
Our Take...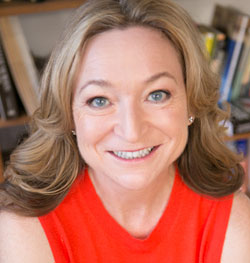 "
I am incredibly proud to announce Hair Vitality Complex ($49 in the shop), the very first product to be launched by Truth In Aging. It is a hair serum that uses copper peptides as the active ingredient to help healthy hair growth and reduce shedding. I created it especially for women with thinning...
"
Read Full Article
Your Take...
Reverse osmosis water, copper peptide complex (water, glycine, L-histidine, L-lysine, L-serine, L-citrulline, copper chloride), hydroxyethylcellulose, vitamin B5, Leucidal (radish root ferment), triethanolamine NF (DEA free)
Video- how to use Hair Vitality Complex
Hair Vitality Complex from Truth In Aging is a treatment to help healthy hair growth. Launched in March 2012, it is already bestseller in the Truth In Aging shop. It is for women and men with…
Video: Hair Vitality Collection
In this video, learn how the Hair Vitality Collection can enhance your hair, from your roots to your brows.