Ultra Renew Ultrasonic LED by Truth in Aging
Ultra Renew Ultrasonic LED by Truth in Aging
Ultrasonic is the very best treatment that I have found for sagging skin and when combined with LED it firms and plumps, and helps my fine lines and wrinkles. I decided to call this combination Ultra Renew. Yes, this is Truth In Aging's very own at-home ultrasonic/LED device, the Ultra Renew. Try it with our
Ultra Renew Gel Serum
A Truth in Aging Five Best for Dark Spots and a Five Best for Sagging Skin
I set out to achieve a real advance on the basic LED device and one that would, in particular, help plump and lift sagging skin. I am very impressed with what ultrasonic can do, especially along the jawline, marionette lines and from cheek to temples. With regular use, my skin feels firmer and much better than LED alone.
Ultra Renew has ultrasonic for face firming plus there are three integrated LED lights (so there's no removal of individual light panels) - red light, green and blue for improving the complexion.
Ultrasonic is ultrasound results in tighter feeling skin. Ultrasonic also helps products penetrate and so it can be used with your favorite serum. You need to use water, or a water-based serum or gel (eg the Ultra Renew Gel/Serum) for the conductivity of the ultrasonic waves.
In ultrasonic mode, the device is pushed firmly in an upwards direction across the face. Please note that neither the device nor the skin surface become no more than a little warm and the treatment isn't at all uncomfortable. You will not 'feel' anything and hear no more than a faint hum. With ultrasound, the higher the frequency of the oscillation of the wand, the more shallow the ultrasound will penetrate. The Ultra Renew is set at 3 MHz, which is ample to penetrate the skin. In fact research has shown that increasing source power doesn't make ultrasound any more effective, so it is a gentle therapy.
The LED and the ultrasound are used consecutively (not at the same time) and I have found that about 4 minutes of ultrasonic per side of the face, followed by 3-5 minutes of LED per side is adequate.
It does not matter which order you use LED and ultrasonic. Play around as time and inclination permits (LED alone, ultrasound alone, both treatments on just one area of the face). Three times a week is optimal. It can be used on hands, neck and decollete as well. I've seen research claiming that ultrasound elevates elbows and can raise brow height by 2mm in just one session.
Ultra Renew is a sturdy, reliable device. All LED lights and ultrasound are activated at the press of a button and it comes with complimentary goggles and illustrated instructions.
Red: 650 nm
Blue: 470 nm
Green: 530 nm
Quick User Guide:
1. Use on a clean face, without makeup.
2. Connect the machine to the electric adapter and to a power outlet. Press the on/off button to display the power indicator light.
3. The ultrasonic mode and LED modes cannot be used at the same time. However, they may be used consecutively.
4. A water-based anti-aging topical of your choice may be used with ultrasound. After applying it to the skin, glide the ultrasonic plate over the skin in upwards movements. If you need more slip, apply a light gel (such as pure aloe vera), water or a spray-on facial mist.
5. Ultra Renew switches off automatically after 15 minutes. You may immediately switch it on again if you wish to continue your session.
6. There are three LED lights: Red = complexion | Blue = breakouts and pimples | Green = skin brightening
Ultrasonic mode: You must use either a conductive water-based gel, water-based serum or water on the skin you are treating. This allows the ultrasonic waves to conduct through the skin. Ultrasonic helps topical anti-aging serums to more effectively penetrate the skin.
1. Apply serum of choice, gel, or water.
2. Allow 4 minutes for each side of the face (for a total of 8 minutes). Please use your watch or a timer.
3. With your Ultra Renew switched on, select the sonic button. Then, select intensity by pressing the sonic button again. (Note: even at "high", the device should not feel hot, only a little warm.)
4. The ultrasonic plate must be pressed flat against the skin.
5. Move the ultrasonic wave generator firmly and slowly (e.g.: it takes 5 - 8 seconds from the chin, along the jaw to your ear).
LED mode: Select Red = complexion | Blue = breakouts and pimples | Green = brightening
1. Either press against the skin or hold an inch away
2. Move slowly in circular motions over the skin
3. Wearing goggles is advised and is essential for blue light mode
120/240 Voltage. Mains operated. Supplied with adapter compatible in U.S. Overseas use a simple electric adapter.
1-Year Repair Guarantee In the event that your Ultra Renew develops a fault within 12 months of purchase, please
contact us.
… More
Skin Type:

all skin types

User Rating:
Our Take...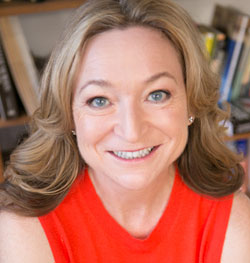 "
Ultrasonic is the very best treatment that I have found for sagging skin, and when this technology is combined with LED, it is a skin firmer and plumper, and a smoother of lines. I decided to call this combination Ultra Renew. Yes, this is Truth In Aging's very own at-home ultrasonic and LED... " Read Full Article
Your Take...