Chella Anti-Fatigue Eye Mask Kit
Chella Anti-Fatigue Eye Mask Kit
This products ships from the US only. Special EU/UK shipping rates do not apply. Customs fees may be charged.
Chella Anti-Fatigue Eye Mask Kit contains products needed to create four instant-relief eye masks that firm and smooth the eye area.
Kit Includes:
Eye Zone Matrix Masks x 4
Anti-Fatigue Mask Activators x 4
Chella Eye Cream x 1.5 ml
Directions:
Peel back foil on Anti-Fatigue Eye Mask, leaving pads in the tray. Open the Anti-Fatigue Eye Mask Activator and pour entire contents onto mask. Once they are fully saturated, apply as a second skin under each under-eye area. Leave on 20 minutes, then remove and discard pad. Do not rinse the skin! Allow ingredients to penetrate and follow with Chella Eye Cream for additional hydration, if desired. Use once weekly, for four weeks to see optimal improvement in refreshed, smooth eyes.
TIA Review by Emily:
After taking a look at my eye bags in the mirror, I reached for Chella Anti-Fatigue Eye Mask Kit. I thought it would be more of an ordeal to use, but it was straightforward to open up the packaging, saturate the pads with the activator lotion, and apply them under the eyes. Like Marta I worried that I'd have to lie still to keep the pads in place, but they actually adhere very well. While I used the 15 minutes' treatment time to stretch out on a couple of yoga blocks, I could have been doing anything routine without a problem. After removing the pads, I applied the provided eye cream as instructed.
Perhaps anything that encourages you to close your eyes and relax for 15 minutes is a good thing- for me, the only negative about the treatment experience was the pronounced chemical smell, which I found unpleasant (it reminded me of a hair salon). But the treatment definitely provided an immediate lift. It does refresh and de-puff, and my eye area looked firmer and smoother.
Nothing is going to make long-lasting difference after just one outing, and I didn't expect anything more than the temporary effect I got from the eye mask. I don't know whether repeated usage could in fact deliver permanent benefits. My take based on one use is that the Chella mask is a good pick-me-up, in both senses, refreshing the eye area and bringing down puffiness.
Got Questions? Contact Us
… More
Our Take...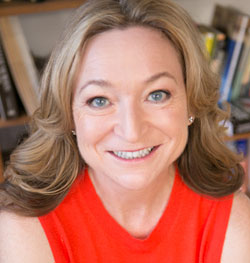 "
Generally I get a good eight hours of shut eye and don't suffer overly from puffy or panda eyes. But the recent heat wave has had me tossing and turning through the night and missing out on my beauty sleep. So it was a very welcome surprise to open a package recently and find Chella's... " Read Full Article
Your Take...
Ingredients in Eye Zone Matrix Anti-Fatigue Mask:
Collagen, Hydrogenated Polyisobutene, Ppg-15 Stearyl Ether, Peg-40 Sorbitan Peroleate.

Ingredients in Anti-Fatigue Eye Mask Activator:
Water (Aqua), Pthychopetalum Olacoides Extract, Panax Ginseng (Pfaffia Paniculata) Root Extract, Lilium Candidum Flower Extract, Glycosaminoglycans, Ergothioneine, Tremella Fuciformis Polysaccharide, (Bioskinup Contour 3r) Glycerin, Caprylyl/Capryl Glucoside), Xanthan Gum, Phenoxyethanol, Methylisothiazolinone.