Chella Master Protocol 7 Cellular Defense Serum
Chella Master Protocol 7 Cellular Defense Serum
This products ships from the US only. Special EU/UK shipping rates do not apply. Customs fees may be charged.
Size:
1.7 oz (50 ml)
Chella Master Protocol 7 is a powerful serum with cutting edge ingredients, such as teprenone to extends cell longevity and einkorn to restore elasticity. Suitable for all skin types.
Directions:
For optimal results, apply to clean face and neck twice daily.
TIA Review by Marta:
Chella calls its Master Protocol 7 Cellular Defense Serum a silver bullet. With one shot it is imparting a lot of very impressive anti-aging and wrinkle prevention ingredients and when I use it I see definite smoothing of fine lines and refreshed, more supple looking skin.
An interesting active is einkorn, a strain of wheat that contains a peptide with antioxidant properties that can mimic glutathione, a natural antioxidant in our bodies that fights off free radical damage. This is a fairly new discovery by scientists and it goes into the department of cutting edge along with another ingredient here: teprenone (Renovage). Teprenone maintains the length of our telomeres and thereby may extend the lifecycle of our cells.
Right up top of the ingredients list is Thermus Thermophillus Ferment, a biotechnologically derived marine extract. Being heat activated (eg when the skin is exposed to the warmth of the sun), it will activate the body's natural antioxidant enzymes. Thermophilus emzymes are very interesting to scientists and that they have a "fundamental role in DNA replication and repair."
The roll call of heavy hitters just goes on. Very much worth a call out is ergothioneine, an antioxidant amino acid that exists in our bodies and is obtained in extract form from mushrooms. Then there is trehalose. This one of those magical constituents of desert plants that helps them rehydrate after periods of draught. Trehalose is made up of sugars that form a gel as cells start to dehydrate. This stops the cells from falling apart so that they perk back into shape as soon as they are rehydrated.
Amongst the botanicals, I particularly like Limonium Narbonense - swamp sea lavender - which has the ability to protect against UVA and UVB light.
A silver bullet? Maybe.... But in any case I'll definitely be keeping Master Protocol in my anti-aging arsenal.
Got Questions? Contact Us
… More
Our Take...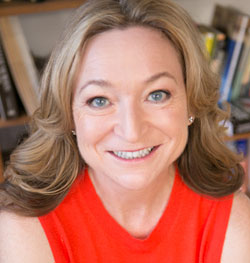 "
Chella, a brand that is mostly sold in spas, deserves wider recognition in my view. There is usually something intelligent about their approach (for example using silk to stop sunscreen molecules from degrading and doing harm in their Anti-Aging... " Read Full Article
Your Take...
Ingredients:
Water (Aqua), Thermus Ferment, Caprylic/Capric Triglyceride, Cetyl Octanoate, Cyclopentasiloxane, Laminaria Digitata Extract, Glycerin, Cetearyl Alcohol, Cocoyl Glucoside, Cetyl Alcohol, Einkorn (Triticum Monococcum) Extract, Ergothioneine, Limonium Narbonense Flower/Leaf/Stem Extract, Tremella Fuciformis Polysaccharide, Teprenone, Adenosine Triphosphate, Sodium Chondroitin Sulfate, Olive Glycerides, Sea Whip (Pseudopterogorgia Elizabethae) Extract, Polyglyceryl-3 Stearate, Phytosteryl Isostearate, Sodium Acrylates/C10-30 Alkyl Acrylate Crosspolymer, Dimethicone, Phenyl Trimethicone, Cassia Alata Leaf Extract, Maltodextrin, Butylene Glycol, Lutein (Xanthophyll), Sodium Acrylates/Acrylonitrogens Copolymer, Pentylene Glycol, Phenoxyethanol, Caprylyl Glycol, Ethylhexylglycerin, Hexylene Glycol
Video- complementary beauty regimens for day and night
The other day, I wrote about what's working for me now and how happy I am with the way my skin is looking - firmer and plumper than it has for a long time. Seeing is believing, so here's a short…