Chella Skin Firming Serum Daily Primer
Chella Skin Firming Serum Daily Primer
This products ships from the US only. Special EU/UK shipping rates do not apply. Customs fees may be charged.
Size:
1.0 oz (30 ml)
Chella Skin Firming Serum Daily Primer is designed to prep and perfect the skin by firming, smoothing and hydrating. It is also effective on broken capillaries.
Directions:
After cleansing, apply a few drops onto face and neck and allow to completely dry.
TIA Review by Mark:
Contained within this bottle we find Chella Skin Firming Serum Daily Primer, which is lightweight, opaque and blissfully unscented. I have tried many serums that were sticky upon application and even still tacky after 15 minutes or more. Not so with Chella. It glides on oh so easily, absorbs immediately and leaves the skin with a smooth matte finish that does feel ever so slightly tighter (in a good way). I have faithfully applied it as directed twice daily (am and pm) on freshly cleaned skin.
My skin immediately drank it in and has thanked me with each application. How do I know my skin liked what I was feeding it, you ask? Not a single breakout while using the Chella, on my always very oily, sometimes sensitive, temperamental and prone to break out, forty-something skin. No doubt this must be due to the wealth of botanicals Chella contains, including butcher's broom to stimulate skin circulation and calm the skin with its anti-inflammatory properties, marigold, green tea extract, cola nitida seed extract, and the ubiquitous pomegranate. Another interesting botanical is horse chestnut. I had wanted to try Chella for all of the high tech features including hyaluronic acid and vitamins A, C and E, but the added benefit of the horse chestnut was so very appealing since it is supposed to help broken veins.
Unfortunately, I have been plagued with small spider veins on either side of my nose that I considered unsightly and consequently sought out help from my dermatologist. A quick zap of the laser and they were gone. I was ecstatic at the time, but they did return a few weeks later, although not as vicious and angry. Another visit, another zap and they left again, returning later but still much lighter. (The laser treatments were about a year ago.) I now can report that since using Chella, they do seem to be even lighter and probably are noticeable only to me.
Though changes are subtle and may not be immediately seen by others, I do believe that Chella has delivered as it is very hydrating to thirsty skin and nourishing with botanicals that have calmed my skin thereby improving my skin tone and helping lessen the spider vein issue (worth the price alone, for this). The skin surface texture also is smooth, although I can't really say it has diminished any lines at this point (using the dreaded beginning of a marionette line as a landmark). Although not inexpensive, I can say the product does go a long way as one pump has worked for my entire face and neck, and at this rate should last approximately 2 months. There are many things to like about Chella and my experience has been positive.
Got Questions? Contact Us
… More
Our Take...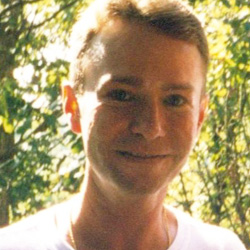 "
By fortunate accident I stumbled upon the Truth in Aging website a few months ago, and yes, I have been hooked ever since. I want to begin with a huge thank you to all the great folks at TIA for not only providing all of the great product information, but also... " Read Full Article
water (aqua), sodium polystyrene sulfonate, dehydroxanthan gum, phenoxyethanol, ethylhexylglycerin, ethoxydiglycol, hydrolyzed hyaluronic acid, bentonite, triethanolamine, glycine, linoleic acid (vitamin f), retinyl palmitate (vitamin a), ascorbyl palmitate (vitamin c), tocopheryl acetate (vitamin e), acrylates/c10-30 alkyl acrylates crosspolymer, proline, glycerin, alanine, camellia sinensis (green tea) leaf extract, vitis vinifera (grape) seed extract, ruscus aculeatus (butcher's broom) root extract, cantella asiatica (gotu kola) extact, calendula officinalis (marigold) flower extract, aesculus hippocastanum (horse chestnut) seed extract, punica granatum (pomegranate) extract.