Dr. Alkaitis Organic Cellular Repair Mask
by Dr. Alkaitis
Dr. Alkaitis Organic Cellular Repair Mask
Size:
1.25 oz (38g)
Dr. Alkaitis Organic Cellular Repair Mask is made of organic berries and oats to repair and fortify stressed and/or aging skin.
Scent:
Oatmeal and berry scent.
Directions:
Mix one full teaspoon of powdered mask with approximately one teaspoon of water in a small bowl and mix into thin paste. Apply evenly with fingertips to face, neck and decolletage and keep mask moist by spritzing with water. After 10-20 minutes, gently use a soft damp cloth or hands to rinse face with lukewarm water. Do not use mixture more than once. For additional rejuvenation and hydration benefits mix with goats milk yogurt and/or a teaspoon of raw organic honey. Use Weekly.
This mask contains real strawberries. Do not use if you have allergies to strawberries.
TIA Review by Charley:
I used Dr. Alkaitis Organic Cellular Repair Mask more often than recommended (once a week) to hurry up the results so I could tell you all about it. After four weeks, I couldn't discern much difference on my face except for the lessening of oil on my T-zone. But wait! I've also been smearing leftover mask on my left hand and forearm- there's just enough for one side- and there I can see a significant improvement. It is not as tanned, and the keratosis pilaris bumps are smoother and lighter than on my right arm. For reversing and preventing sun damage, I would choose this fussy mask over dermabrasion down the line.
How does it work? We're all familiar with oatmeal in skincare products- it absorbs excess oils, exfoliates gently, soothes and conditions. My research on oat buds (or oat tops) failed to turn up anything, but the mask does smell strongly of breakfast porridge. All those berries in the ingredients list are some of the richest sources of anthocyanins, polyphenols, flavonoids, and other botanical goodies. Many studies have found them to be effective antioxidants, anti-inflammatory, anticancer, anti-allergic, antipruritic wound healers when applied topically. Bilberry, additionally, aids circulation. Grapes protect collagen. Strawberry extract was found to protect fibroblasts in vitro from UV damage. Trust a pharmacognosist like Dr. Alkaitis to find the most powerful plant matter available and cram them into a jar for 'cellular repair'.
A few caveats: The label warns against use if you're allergic to strawberries- obviously that applies if you have allergies to the other berries or oats. And don't let your pets lick you while you mask- grapes are potentially toxic to dogs and cats.
Got Questions? Contact Us
… More
Our Take...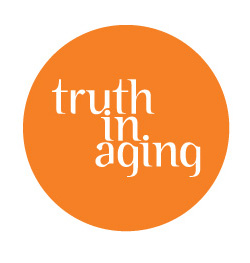 "
Reviewed by Charley

I've read high praise of Dr. Alkaitis' organic, holistic, edible skincare products, but the brand's equally lofty prices have discouraged me from seeing if they work. I'm 43 years old, a part-time student, freelancer, human to a super-active... " Read Full Article
Raspberry*, Blueberry*, Blackberry*, Oat Buds*, Grapes*, Strawberry*, Bilberry*.

* Signifies certified organically grown.