Dr. Alkaitis Organic Universal Mask
by Dr. Alkaitis
Dr. Alkaitis Organic Universal Mask
Size:
1.25 oz (38g)
Dr. Alkaitis Organic Universal Mask is made of organic, vegetable-based ingredients and is recommended for post-peel and microdermabrasion relief.
Scent:
Earthy, herbal scent.
Directions:
Mix one full teaspoon of powdered mask with approximately one teaspoon of water in a small bowl and mix into thin paste. Apply evenly with fingertips to face, neck and decolletage and keep mask moist by spritzing with water. After 10-20 minutes, gently use a soft damp cloth or hands to rinse face with lukewarm water. Suitable for all skin types, especially sensitive or irritated skin. Do not use if you have grass allergies, this mask contains real grass.
TIA Review by Nina:
Call me lazy, but I associate masks with champagne and fluffy robes. Not so much Dr. Alkaitis: his Organic Universal Mask is a chore of a treatment, and it smells like rabbit pellets. Yes, redolent of organic efficiency, the Universal Mask is made of vegetable-based ingredients, elsewhere described as 100% organically grown, raw skin food for all skin types, and is recommended in particular for post-peel and microdermabrasion relief. So, do I recommend the mask? On an as-needed (hot-date, monthly-breakout, what-happened-in-Vegas) basis, definitely yes! As part of a quiet evening doing your nails or reading, well . . . it's just not that kind of mask.
Check out the website, and you'll see that Alkaitis products are beloved by celebs and beauty industry insiders alike, and indeed the ingredients read like a Hollywood cleanse. Topping the list are organic grass juice and organic sea vegetable complexes. Thanks in part its component alfalfa, the grass juice complex is full of vitamin K, which reduces the appearance of spider veins and dark circles. Alfalfa is loaded with chlorophyll, the molecular structure of which is similar to hemoglobin. Hemoglobin oxygenates our bodies and similarly chlorophyll improves oxygen flow to the skin (and other tissues when taken as a supplement). Alfalfa also binds toxins and helps them pass through the skin, rather than accumulate there as they tend to do.
The sea-vegetable complex includes chlorella, a single-celled algae, and red seaweed, aka dulse. Chlorella is filled with vitamins and omega-3 fatty acids. Like chlorophyll, it binds and flushes toxins, including heavy metals and pesticides. Dulse is also replete with healthy lipids, a stew of vitamins (A, C, B1, B12, D, E and K), bioflavonoids, minerals and amino acids. It improves lymphatic and blood circulation and, just like chlorophyll bears resemblance to hemoglobin, seaweeds are similar to human plasma, which makes them great for cleansing and toning. There's also ginger, which has detox and antiseptic properties, and (I was pleased to learn) lightens age spots, increases elasticity and firmness, and may even diminish the appearance of scars.
The mask delivers. After four weeks, my pores are completely clear! I prioritize anti-aging over anti-acne, but I like my porcelain look and Dr. Alkaitis may be more effective than my Clarisonic knock-off. Lately, my eczema has been calm and I'm afraid of peels and abrasions so I can't comment on its healing powers, but it didn't inflame my skin and that says a lot. It didn't do anything for my fine lines, but I figured 'universal' was an exaggeration. Overall, my face looks fresh, bright and glowy.
Detoxification seems to be the inspiration for the mask, and this is actually kind of genius as not only is skin the largest organ, it's also a detoxing organ. Between deodorant and cubicles, we just don't sweat like we used to, so I can see how things get sluggish, and how aiding our big detoxifier would do wonders for its appearance.
But back to my point that this regurgitated salad is no me-time picnic: the Universal Mask needs preparation and tending. It comes as a powder. You mix one teaspoon (I think half a spoon is fine) with equal parts water and voila(!) a mask like runny pea soup. It's a mess to apply, though in fairness it is easily absorbed. But don't put your feet up yet, the quick-drying mask needs frequent spritzing during the 20 minutes she takes to work her magic. This promotes further absorption and I think it keeps the 'live enzymes' active and doing their good work, but it also leaves you with rivulets of green running down your face. Finally, it's itchy and suction-tight (which likely explains my immaculately vacuumed pores) so keep the spray handy. Like I said, a chore, but worth it if your skin is abused or prone to open, clogged pores.
I'm impressed by the nutritional content and the company's commitment to organic ingredients and ethical wild crafting, which I learned prevents over-harvesting and ensures a plant's long-term survival. No, I wasn't excited to use it. Yes, it's high maintenance. But masks are a once-a-week proposition and sans clogged pores, my nose looks quite nice! At $55 it's not cheap, but the ingredients are quality, it's an environmental champion and after a month of near-daily use, I've got nearly half a tub left. I'd say it's a good product for people who use masks and one I'll definitely turn to when my skin is out of sorts.
Got Questions? Contact Us
… More
Our Take...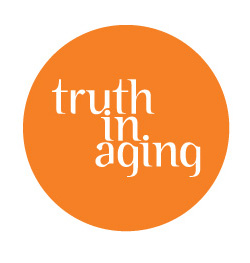 "
Reviewed by Nina

Call me lazy, but I associate masks with champagne and fluffy robes. Not so much Dr. Alkaitis: his Organic Universal Mask ($55 in the shop) is a chore of a treatment,... " Read Full Article
Organic Grass Juice Complex (Kamut Grass*, Alfalfa*, Oat Grass* and Wheat Grass*), Oat Buds*, Sea Vegetable Complex (Chlorellaº, Dulseº, Spirulinaº, Sea Palmº and Sea Willowº), Hemp Protein*. Vegetable Complex (Carrots*, Cabbage, Sweet Potato*, Kale*, Broccoli*, Asparagus, Brussels Sprouts, Cucumber, Ginger*, Onions, Cauliflower, Beets*, Tomatoes* and Parsley*). Organic Seed Complex (Pumpkin*, Sesame*, Amaranth*, Flax*, Soy*, Oats*, Rye*, Buckwheat*, Millet*, Barley*, Brown Rice*, and Sunflower*)
*Certified organically grown
ºEthically wild-crafted