E'shee Clinical Esthetic Aqua Radiance Hydro Mask
E'shee Clinical Esthetic Aqua Radiance Hydro Mask
This products ships from the US only. Special EU/UK shipping rates do not apply. Customs fees may be charged.
Size:
3.38 fl oz (100 ml)
E'shee Aqua Radiance Hydro Mask is a calming, hydrating mask for dry and sensitive skin designed to plump and smooth skin, filling in lines and wrinkles. It multitasks as a moisturizer, night cream and after shave lotion, and it gives the skin a hydrated glow.
Directions:
Use as a rejuvenating mask or for acne control 2 or 3 times per week. Apply on clean skin. Leave on for 15 minutes or until the icy sensation stops. Then rinse with water and follow with serums and moisturizer. If you skin is severely dehydrated or unbalanced due extreme climate, sun exposure, chemical peels, apply a thin layer on top of your regular skin care and leave on overnight.
Use as a beauty mask for special occasions. Apply on clean dry skin; leave on for 15-20 minutes; then rinse with water. Suitable for all skin types, including sensitive skin, and all ages.
TIA Review by Marta:
E'shee Clinical Esthetic Aqua Radiance Hydro Mask is new to the E'shee repertoire and bucks the usual trend of diminutive, intensive, very expensive serums and is a (relatively) gigantic 3.4fl oz. When considering the price, bear in mind that Aqua Radiance Hydra Mask is actually much more than a mask and multitasks as a moisturizer, night cream and after shave lotion. And it really does give the skin a hydrated glow.
I have used it as a mask and have also found that is well-behaved - this is a clear gel - over serums to bring additional hydration. Younger skins could probably using it on its own as their daily (or nightly) moisturizer. It is not greasy, or oily, is instantly absorbed and peppermint and menthol give it a refreshing coolness that is very welcome on a hot New York evening. E'shee even suggests keeping it refrigerated for an extra cooling sensation.
Apart from water, the base is aloe vera gel, which stimulates collagen and is a protector of healthy cells, and rose distillate. I'm a big fan of witch hazel - as is E'shee (you'll also find it in their serum). Much more than a humble astringent, it is an antioxidant and powerful anti-inflammatory. Another E'shee favorite is fucus vesiculosis, or bladderwrack, a rich source of vitamin C.
Other helpful ingredients include cucumber, hydrating sodium hyaluronate, antioxidant grape and d-panthenol (vitamin B5). I recently found a studyon cucumber extract that found it to be effective for anti sebum secretion, skin whitening and moisturizing. Cucumber is also a good source of vitamins and folic acid.
There's a couple of things that I don't like in E'shee's mask; there's propylene glycol near the top of the ingredients list and - admittedly after all the good stuff, triethanolamine. Propylene Glycol acts by retaining the moisture content of skin or the formula, preventing the escape of moisture or water. However, it is classified as an irritant (I have not had an adverse reaction to using this mask) and should not be used on damaged skin.Triethanolamine, typically used as a pH adjuster, is a toxin and should not be used at concentrations over 5% (I imagine it is well under at that here, but I'd still prefer it not to be here at all).
Shipping to Taiwan or Korea for this product is not available.
Got Questions? Contact Us
… More
Our Take...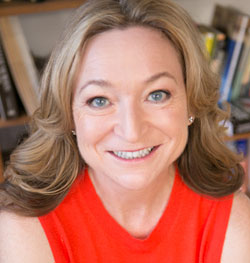 "
A few weeks ago, I was asked to recommend a "truly" hydrating facial mask and, I must confess, I was a little stumped. I am something of a mask-file and at any one time have about six to choose from that do all sorts of things such as soothe and calm troubled skin, deliver a concentration... " Read Full Article
Your Take...
Aqua, Aloe Vera Gel, Rosa Damascena (Rose) Distillate, Propylene Glycol, Cucumis Sativus (Cucumber) Fruit Extract, Hamamelis Virginiana (Witch Hazel) Distillate, Vitis Vinifera (Grape) Leaf Extract, Glycerin, Lecithin, Fucus Vesiculosis (Seaweed) Extract, Sodium Hyaluronate, Mentha piperita (Peppermint) Oil, Menthol, Carbomer, Triethanolamine, Tocopheryl Acetate, Allantoin, D-Panthenol, Disodium EDTA, Hydroxyethylcellulose, Menthyl Lactate.