Facial Secret LED Light Therapy System
Facial Secret LED Light Therapy System
This products ships from the US only. Special EU/UK shipping rates do not apply. Customs fees may be charged.
Facial Secret LED Light Therapy System uses an LED light panel with red and amber lights for anti-aging benefits. The light stimulates skin cells to produce collagen, slows the breakdown of existing collagen, smooths fine wrinkles, minimizes fine lines and wrinkles, reduces skin pore sizes and diminishes dark spots.
TIA Review by Marta:
There are two words that sum up Facial Secret: fast and powerful. For a time challenged person with attention deficit issues, Facial Secret puts LED at home in a whole new light. In five minutes, the whole face is treated and skin is visibly plumped and firmed.
I am a big believer in LED light therapy as an anti-aging treatment. It works on wrinkles by targeting water layers on elastin increases production of ATP (the energy engine of cells) and the modulation of reactive oxygen species, which increases cell production. Regular use of at-home devices produces good results and LED is one of the few non-invasive treatments that helps with sagging skin.
All good reasons to keep hunting for the ultimate, affordable device that doesn't take up too much of my time (LED at home needs to be at least three times a week to make a notable difference).
Facial Secret is a flat panel about the size of a paperback book. Although it comes with a detachable wire stand, the only way to use it is to hold it about four to six inches from the face (or even closer). As the device is light and switches itself off after five minutes, this isn't as uncomfortable or tedious as I feared. The lights are red and amber, the most effective for treating wrinkles and collagen formation.
With a price that is close to the Baby Quasar (a small device that has to be moved over the face in sections), Facial Secret is a good option, as it is convenient and effectively treats the entire face in one go - and in only five short minutes.
Facial Secret's website affirms that there is no research suggesting that LED is harmful to the eyes and insists its device is safe. I have spent many hours rooting around the web and have found nothing to contradict this. On the contrary, found this assessment: "Damage to the eyes has been discussed as a potential side effect.... although it has not been reported to date after properly supervised light therapy, even among patients who have been treated for several years" (Schwartz et al).
Got Questions? Contact Us
… More
Our Take...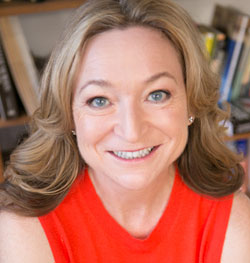 "
When I opened the box containing the LED light therapy panel called Facial Secret ($329 in the TIA shop), I wasn't hugely impressed. The plastic casing looked flimsy and tacky and no money had been wasted on the on/off switch. I opened... " Read Full Article
Your Take...
Facial Secret is supplied with goggles

Pulsing light: 12 red LEDs and 12 yellow LEDs