Juice Beauty Green Apple Peel: Full Strength
by Juice Beauty
Juice Beauty Green Apple Peel: Full Strength
Size:
2 fl oz (60 ml)
Juice Beauty Green Apple Peel: Full Strength is an exfoliating hydroxy acid peel designed to firm and brighten the skin, reducing fine lines and hyperpigmentation.
Directions:
Apply a generous layer to cleansed face, neck and decollette up to twice weekly. Leave on for 10 minutes, then rinse well.
TIA Review by Marta:
Juice Beauty Green Apple Peel: Full Strength is a bestseller for the simple reason that it works. Frequent use of this mask will have a striking impact on uneven skin tone and even fade age spots. Green Apple Peel is a veritable show case for Juice Beauty's signature citrus complex. Here the hydroxyl acids come from grape, citrus, sugar cane and apple. There's salycilic acid from willow bark, zinc and copper, vitamins A, E and C and milk peptides. The anti-aging ingredients are rounded out with phospholipids and algae. As with all Juice Beauty products, most of the ingredients are organic. This product is suitable for the face, and is also especially good for neck, hands or anywhere that has sun damage. There is also a
sensitive version
for those who are afraid of using the full strength product on the face.
This mask has a refreshing apple scent and the mostly organic ingredients (with nothing to dislike apart from phenoxyethanol and sodium hydroxide).
Got Questions? Contact Us
… More
Our Take...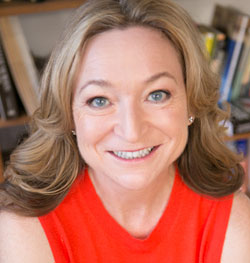 "
A reader recently wrote to ask me the purpose of face masks. There are three good reasons for using a mask that I can think of: when you need to use a strong active such as glycolic that should be left on for only a limited time; the formulator can focus on actives and not have to find ways to make... " Read Full Article
Your Take...
Organic Hydroxy-Acid Juice Solution Of Pyrus Malus (Apple) Juice (Malic), Citrus Medica Limonum (Lemon) Juice (Citric) & Vitis Vinifera (White Grape) Juice (Tartaric), Organic Raw Cane Sugar (Glycolic), Salix Alba (Willow Bark) Extract (Salicylic), Organic Milk Peptides (Lactic), Organic Aloe Barbadensis Leaf Juice, Glycerin, Hydroxypropyl Starch Phosphate, Sodium Hydroxide, Organic Algae Extract, Sclerotium Gum, Tocopheryl Acetate & Tocopherol (Vitamin E), Ascorbyl Palmitate (Vitamin C), Retinyl Palmitate (Vitamin A), Phospholipids, Magnesium Aspartate, Zinc Gluconate, Copper Gluconate, Phenoxyethanol, Benzyl Alcohol, Potassium Sorbate, Tetrasodium Edta, Xanthan Gum, Azulene, Citrus Reticulata (Mandarin), Litsea Cubeba (May Chang) & Cinnamomum Camphora (Ho Wood) Pure Essential Oils
Juice Beauty- video of founder Karen Behnke interviewed by Marta
Marta sits down with Karen Behnke, founder of Juice Beauty to discuss the origination of her company, the organic beauty product industry, beauty tips, and plant stem cells and fess up to some bad…
Video- green beauty brands that deliver
As Earth Month closes out, there is no reason stop looking for green beauty brands. In this video, I highlight beauty companies that are not just green washing and, what's more their earth-friendly…