Juice Beauty Tinted Mineral Moisturizer
by Juice Beauty
Juice Beauty Tinted Mineral Moisturizer
This products ships from the US only. Special EU/UK shipping rates do not apply. Customs fees may be charged.
Winner of the
EWG Skin Deep 2012
award and the
Delicious Living Beauty & Body Best Tinted Moisturizer 2011
award!
Size:
2 oz (60 ml)
Juice Beauty Tinted Mineral Moisturizer contains SPF 30 and combines certified organic white grape and pomegranate juices, vitamin antioxidants and essential nutrients for a healthy glowing complexion.
Color cosmetics are not eligible for returns/exchanges.
Color samples available upon request.
Directions:
Apply evenly before sun exposure and as needed. Moisturize daily by applying a smooth, even layer to cleansed face and neck. May be used over moisturizer or alone.
TIA Review by Barb:
The first thing I noticed about Juice Beauty Tinted Mineral Moisturizer was the smell– it is the pleasant smell of what appears to be cucumbers or something grassy. The smell is fresh and clean and while I do not like to eat cucumbers, I do like the smell of them. This particular smell, however, is a bit too strong and could be toned down. That aside, once I applied the product I did notice that the color did not work for me (it was too light), and as a result it read too white on my skin despite that it blended in quickly and very well. Once blended, it leaves a nice sheen and it is not at all sticky, which is great.
I also found that the directions on the back of the tube were unusual. They stated to shake and knead the tube vigorously before each use. I've never had to do this with any lotion I've ever used, so I found it an odd request. I'm not sure how many times I did forget to do this and hope this didn't change or in any way diminish the efficacy of the product. I assume this is due to the properties of the lotion, which has all-natural ingredients. A huge plus is the company and its mission to make all-natural products. I love when a company is green and cares about its customers, and clearly this company does.
Overall, I like the idea of a tinted moisturizer and I do like this one. I will finish off the tube and contemplate buying the formula in the correct color for my skin tone. This tinted moisturizer is perfect for someone with perfect skin who doesn't expect much in the way of much coverage for imperfections. But I had to remind myself that this is not a foundation and it isn't supposed to be one. The SPF is sufficient at 30, so I am happy with that aspect of the moisturizer. The best thing about it is that it didn't leave my skin too greasy or shiny, which I really liked. Overall it's a 7 out of a 10 product. What could make it a 10 for me would be having the darker shade that matches my skin tone better and to tone down the cucumber/grassy smell.
Got Questions? Contact Us
… More
Our Take...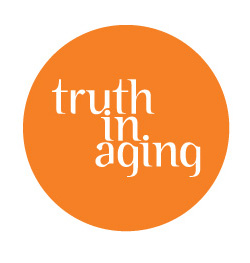 "
Reviewed by Barb

I have used the Juice Beauty Tinted Mineral Moisturizer SPF 30 in Ivory ($29 in the TIA shop) for the required 30-day period and would like to offer my review as follows:" Read Full Article
Your Take...
Active Ingredient Zinc Oxide 20% Inactive Ingredients Organic juices of pyrus malus (organic apple juice)*, vitis vinifera (organic white grape juice)*, aloe barbadensis (organic aloe leaf juice)*, cocos nucifera (organic coconut oil)*, caprylic/capric triglyceride, sorbitan stearate, ricinus communis (castor seed oil), polyglyceryl-10 laurate, magnesium sulfate, helianthus annuus (organic sunflower seed oil)*, simmondsia chinensis (organic jojoba seed oil)*, tocopherol, hyaluronic acid, phenethyl alcohol, ethylhexylglycerin, iron oxides, citrus reticulata (mandarin) & citrus aurantium (petitgrain) pure essential oils
Juice Beauty- video of founder Karen Behnke interviewed by Marta
Marta sits down with Karen Behnke, founder of Juice Beauty to discuss the origination of her company, the organic beauty product industry, beauty tips, and plant stem cells and fess up to some bad…
Video- green beauty brands that deliver
As Earth Month closes out, there is no reason stop looking for green beauty brands. In this video, I highlight beauty companies that are not just green washing and, what's more their earth-friendly…