La Vie Celeste Illumine Under-Eye Concealer
La Vie Celeste Illumine Under-Eye Concealer
This products ships from the US only. Special EU/UK shipping rates do not apply. Customs fees may be charged.
Color cosmetics are not eligible for returns/exchanges.
Color samples available upon request.
Size:
0.10 oz (3 g)
La Vie Celeste Illumine Under- Eye Concealer is a brightening under-eye concealer with antioxidants and fatty acids for anti-aging properties. Comes in two shades:
Light/Medium
and
Medium/Dark.
Directions:
For a perfect application, swipe brush once or twice and apply around the eye area.
TIA Review by Marta:
A few months ago, La Vie Celeste's founder Teri Dourmashkin sent me a prototype batch of this concealer. It is rather dense and I found that the best way to use it is with La Vie Celeste's special brush, warming a bit on the back of my hand before dabbing the brush under my eyes. The best thing about it is that it doesn't settle into fine lines and wrinkles making them look more apparent (as is often the way with mineral makeup).
The coverage is very good. I'd go so far as to say this is the best concealer for under eyes as it has a slight luminosity. It is not shiny, but more flattering that a matte and the result is a more wide awake look. The next best thing is that there is antioxidant orchid extract, which also moisturizes and camelina oil. This used to be relegated to animal feed until scientists found that it had a 45% concentration level of omega-3 and plenty of antioxidants.
Those with gluten allergies will be pleased to know that the concealer even contains rice bran oil ( non- gluten source of Vitamin E).
Got Questions? Contact Us
… More
Our Take...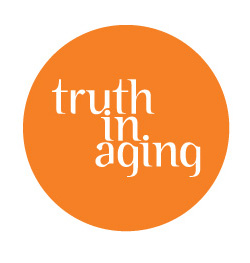 "
My latest obsession when doing my makeup is highlighting; I absolutely love the look of illuminated, radiant skin. However, it's hard to find a product subtle enough to add that glow without making you look like a disco ball, especially if you are concerned about glitter or shimmer enhancing... " Read Full Article
Your Take...
Ingredients: Simmondsia Chinensis (Jojoba) Seed Oil, Ricinus Communis (Castor) Seed Oil, Prunus Amygdalus Dulcis (Sweet Almond) Oil, Euphorbia Cerifera (Candelilla) Wax, Hydrogenated Simmondsia Chinensis (Jojoba) Seed Oil, Camelina Sativa Seed Oil, Cymbidium Grandiflorum Flower (Orchid) Extract, Oryza Sativa (Rice) Bran Oil, Triglycerides of Caprylic/Capric Acid, Mica, Zinc Oxide, Iron Oxides, Silica.
Video: makeup speed routine for a busy life
As busy as so many of us often are, we may not always have time to spend an hour and a half in front of the mirror, perfecting our makeup. But this certainly doesn't mean you have to sacrifice…
Video- how to use La Vie Celeste makeup
I love La Vie Celeste's cream foundation (but I'm no makeup maven), so I was wondering what Kristen Arnett, our green makeup artist, would make of it. I gave her everything from La Vie…
Makeup Memo Video: how to even out skin tone
Drum roll, please... We are excited to introduce Kristen Arnett's first ever makeup tutorial video for Truth In Aging! Kristen's weekly Makeup Memo has been such a hit, and TIA readers have been…