LATHER 10-Minute Brightening Mask With Glycolic Acid
by LATHER
LATHER 10-Minute Brightening Mask With Glycolic Acid
Size:
4 oz (118 ml)
LATHER 10-Minute Brightening Mask With Glycolic Acid is a gentle glycolic face mask designed to brighten skin's tone and texture and smooth fine lines.
Scent:
Light citrus scent.
Directions:
Apply a thin layer over clean face and neck. A tingling sensation and some redness may occur. Leave on for 5-10 minutes. Rinse with warm water, or gently remove with a damp cotton pad. Use 1-2 times weekly, as needed, in the evening. Redness may appear up to 20 minutes post-use due to increased circulation. Discontinue use if irritation or sensitivity continues. Suitable for all skin types except sensitive skin. If in doubt, do a patch test before applying to the face.
TIA Review by Marta:
LATHER 10-Minute Brightening Mask With Glycolic Acid is a relatively gentle glycolic mask that has LATHER's hallmark of good ingredients, not too many fillers or things I'd prefer to avoid, and pitched at a decent price.
Although exfoliating glycolic gets top billing, the dominant ingredients are an impressive array that all contribute to skin lightening. I don't think after my month-long trial of using LATHER's 10-Minute Brightening Mask that it will fade dark spots, but it does do a good job of what it says on the can: brightening. It also smoothes out fine lines and rough, sun damaged skin.
I was astonished (in a good way) to note that niacinamide is the first ingredient to be listed. Niacinimide is a derivative of Vitamin B3 that suppresses melanin from reaching the surface of the skin and protects the skin from further UV damage. Lactic and kojic acids are both brighteners that are rounded out by mulberry, which studies have shown to inhibit tyrosinase activity and bearberry, a natural source of alpha arbutin.
There are plenty of other botanicals of interest including mallow, cowslip primrose, peppermint, lady's mantle, and yarrow.
Got Questions? Contact Us
… More
Our Take...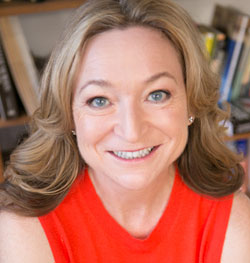 "
I first came across the Lather brand a few years ago after my husband purloined Bamboo Crème Hair Wash from a hotel bathroom and was pleasantly surprised by its fresh, modern approach and relatively... " Read Full Article
Your Take...
Niacinamide, lactic acid, kojic acid, mulberry (morus bombycis) root extract, bearberry (arctostaphylos uva-ursi) extract, licorice (glycyrrhiza glabra) extract, glycolic acid, water (aqua) (and) euglena gracilis extract (and) caffeine (and) glaucium flavum (leaf) extract, cetyl alcohol (and) glyceryl stearate (and) peg-75 stearate (and) ceteth-20 (and) steareth-20, alpha arbutin, sodium ascorbyl phosphate, sesame (sesamum indicum) oil, caprylic/capric triglycerides, dimethicone dc 200, butyrospermum parkii (shea butter), malva sylvestris (mallow) extract, mentha piperita (peppermint) leaf extract, primula veris extract, alchemilla vulgaris extract, veronica officinalis extract, melissa officinalis leaf extract, achillea millefolium extract, vegetable glycerin, cyclomethicone (cyclopentasiloxane & cyclohexasiloxane) dc 345, hydrogenated palm kernel glycerides (and) hydrogenated palm glycerides, sodium pca, benzoic acid, glycereth-2 cocoate, caprylyl glycol (and) hexylene glycol (and) water (and) methylisothiazolinone, carageenan gum, squalene, diazolidinyl urea, urea, yeast extract, glucosamine hcl, tocopheryl acetate, retinyl palmitate, sodium