LATHER Vitamin C Peptide Renewal
by LATHER
LATHER Vitamin C Peptide Renewal
Size:
1.0 oz (30 ml)
LATHER Vitamin C Peptide Renewal is a concentrated anti-aging vitamin C serum designed to deliver brighter looking skin and a smoother complexion.
Directions:
Smooth a small amount over face and neck in the morning after cleansing, before applying moisturizer or sunscreen. Suitable for all skin types.
TIA Review by Marta:
Lather Vitamin C Peptide Renewal is a clear, lightweight gel that absorbs quickly and is not at all greasy. I think even sensitive skins and those find vitamin C to be typically drying will find it a breeze. The trick is that Lather uses "liposomal technology" to deliver the ascorbic acid glucoside over time, so your skin is less likely to get an irritating burst. If I understand it correctly, the glucoside stabilizes the ascorbic acid and reacts with an enzyme present in the skin, a-glucosidase, to slow down the release of the vitamin C.
There are two peptides in Vitamin C Peptide Renewal, oligopeptide 20 and palmitoyl tripeptide-5. Oligopeptides consist of between 2 and 20 amino acids. I guess oligopeptide 20 is at the upper end. Apparently, it acts as positive regulator of cell proliferation and increases collagen and hyaluronic acid levels in keratinocyte and fibroblast culture's. Palmitoyl tripeptide-5, otherwise known as Syn-Coll, is supposedly more powerful than Matrixyl at boosting collagen (this expensive active is at the very end of the ingredient list).
A very useful ingredient is phospholipids, an antioxidant, cell protector and moisture retainer that is sometimes called a "second skin". Also helping to retain moisture is sodium hyaluronate. There are also a couple of amino acids and niacin (a vitamin B). Interestingly saccharomyces cerevisiae extract (yeast) has been included. A study found that this boosted the effect of vitamins on wrinkles.
There are the usual suspects in the preservative department, but otherwise LATHER's Vitamin C Peptide Renewal is a great product and an excellent serum- especially for someone in their 30s or 40s.
Got Questions? Contact Us
… More
Our Take...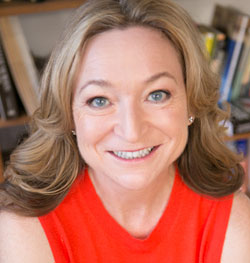 "
Although Copley first alerted me to Lather Vitamin C Peptide Renewal ($58 in the TIA shop), it took a while for it to... " Read Full Article
Your Take...
water (aqua), glycine soja, glycerine, phospholipids, ascorbic acid glucoside, niacin, sodium citrate, sodium hyaluronate, L-alanine, carboxymethylglucan, glycine, glycogen, L-proline, vitis vinifera fruit cell culture extract, octanoic acid, xanthan gum, oligopeptide-20, panthenol, saccharomyces cerevisiae extract, ascorbyl palmitate, tocopherol acetate, citric acid, phenoxyethanol, potassium sorbate, ethylhexylglycerin, palmitoyl tripeptide-5.