LiftLab Lift & Moisturize Daily Cream
by LiftLab
LiftLab Lift & Moisturize Daily Cream
Size:
1.7 oz (50 ml)
LiftLab Lift & Moisturize is a daily facial cream that combines advanced actives designed to moisturize skin's surface layers and increase elasticity with anti-aging effects.
Directions:
Gently massage onto face and neck. Apply in the morning and at night.
TIA Review by Marta:
LiftLab Lift & Moisturize Daily Cream is a cool, blue cream that is feather light, very hydrating and extremely enjoyable to use. There's a good concentration of cassia angustifolia seeds, a native Indian plant. It is rich in polysaccharides (galactomannan) that mimic hyaluronic acid (which is in Lift & Moisturize as well). Studies have demonstrated it repairs dryness, provides long lasting suppleness and moisture. Its film-forming capacities retain water on the surface of both skin and hair. Cassia angustifolia can also function as an anti-inflammatory and treatment for acne.
Lift & Moisturize has some interesting botanicals including neem (melia azadirachta) and, more unusually, a plant used in Ayurvedic medicine called coccinia indica. This is an antioxidant, according to animal tests, and seems to work by elevating vitamin C levels in plasma. It is in great company with eggplant, a potent antioxidant (source) that is surprisingly uncommon in anti-aging cosmetics, as is holy basil extract (ocimum sanctum). There's also anti-inflammatory and soothing chamomile (ormenis multicaulis).
In Lift & Moisturize, LiftLab's signature cell protection protein comes at the end of the ingredient list (which, it has to be noted, is mercifully free of any harsh preservatives). So to get the most from these fishy proteins that protect cells from dying, you do need to use the
Lift & Repair
or the even more potent formula of
Lift & Fix
. Lift & Repair and the moisturizer, however, play very together in my experience to smooth the complexion and fade fine lines.
Discount codes are not eligible on this product.
Got Questions? Contact Us
… More
Our Take...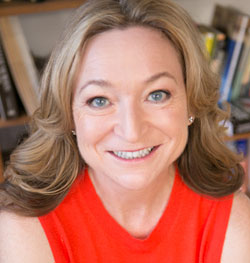 "
LiftLab is an interesting new product range based on an active that comes from the plasma of fish that live in frigidly cold waters and create a kind of natural anti-freeze. I really like the Lift & Fix serum – as testified by the fact that I have continued to use it after my review –...
"
Read Full Article
Water, cyclopentasiloxane, glycerin, trimethysolysilicate cyclopentasiloxane, squalane, dimethicone, cassia angusifolia seed polysaccharide, peg-10 dimethicone, butylene glycol, caprylyl methicone, cetyl hysroxyethycellulose, sodium chloride, disteardimonium hectorite, polysilicone-11, sodium hyalruonate, acetyl tetrapeptide-11, melia azadirachta leaf extract, melia azadirachta flower extract, amino esters-1, coccinia indica extract, eggplant fruit extract, aloe barbadensis flower extract, henna extract, ocimum sanctum leaf extract, pearl powder, ormenis multicaulis oil, fish plasma protein (cell protection protein)