Living Nature Firming Flax Serum
Living Nature Firming Flax Serum
Size:
0.44 oz. (13 ml)
Living Nature Firming Flax Serum is a gentle face serum that tightens and nourishes the skin with flax gel and manuka honey.
Directions:
Each morning and evening, smooth onto face and neck after cleansing and hydrating, paying attention to areas such as expression lines. Follow with your moisturizer of choice.
TIA Review by Kim:
Living Nature Firming Flax Serum has a really unique set of ingredients, the most interesting being the harake flax gel which is a mild astringent that claims to cause your pores to contract, preventing your skin from losing moisture for fewer lines and wrinkles. Harake flax seed oil is high in omega-3 and from the little research that I did, I learned that the indigenous Polynesian people of New Zealand, the Maori, used harake for medicinal purposes. Harake contains enzymes that give it blood clotting and antiseptic qualities to help healing processes, and as a poultice it was used for boils, tumors and abscesses, as well as to treat varicose ulcers. The serum also has active manuka honey, an ingredient that has gotten a bunch of attention here on TIA. There's also rosehip oil, grapeseed oil, aloe vera, and lots of other nourishing ingredients. I was definitely intrigued.
Now, let's get down to what really matters, its effectiveness. I'll start off by saying what it didn't do. It didn't irritate my extra sensitive skin. This is a big deal, because I had been having little bouts of dermatitis and my skin was easily irritated. As far as firming goes, I actually did see a subtle effect. For starters, I should mention that I don't have sagging skin and so the product didn't really need to do any heavy lifting. But it did create a subtle tightness without that tight dry feeling. I used it for several weeks, and I really enjoyed it. I'm definitely interested in checking out more from this unique New Zealand line.
Got Questions? Contact Us
… More
Our Take...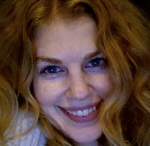 "
Reviewed by Kim

Living Nature is another interesting line to come out of New Zealand. Its all-natural products are created from New Zealand's native plants and are intended to "enhance your skin's own natural function" while nourishing, purifying... " Read Full Article
Ingredients INCI: Aqua (water), Simmondsia chinensis (jojoba) seed oil**, Cetearyl olivate (from olive oil), Sorbitan olivate (from olive oil), Vitis vinifera (grape) seed oil, Caprylic/Capric triglyceride (from coconuts), Glucose (plant sugar), Mel (manuka honey), Phormium tenax leaf juice (NZ flax gel), Sclerotium gum, Calendula officinalis extract, Euphrasia officinalis (eye bright) extract, Parfum (natural fragrance)*, Daucus carota (carrot) extract, Hypericum perforatum (st.john's wort) oil, Rosa canina (rosehip) fruit oil**, Triticum vulgare (wheat) germ oil, Oenothera biennis (evening primrose) oil, Glucose oxidase (from milk), Lactoperoxidase (from milk), Tocopherol (vitamin E), Citronellol*, Limonene*, Linalool* * From natural essential oils ** Certified organic