Lumixyl GlycoPeel 20 Rapid Exfoliating Lotion
by Lumixyl
Lumixyl GlycoPeel 20 Rapid Exfoliating Lotion
Size:
2.0 oz (60 ml)
Lumixyl Glycopeel is a strong exfoliator with 20% glycolic acid to help fade age spots, hyperpigmentation and melasma.
Directions:
Start by using GlycoPeel 20 just once every other day, in the morning. After two weeks, if you tolerate it well and want to speed results, apply every morning. Apply a thin layer, avoiding the delicate eye area.
TIA Review by Marta:
I used GlycoPeel over Lumixyl's Topical Brightening Cream, as instructed. I also tested on areas where I am not using the cream, just to see how it performs. It is proved to be a very good exfoliant even used solo, based glycolic, malic, lactic and citric acids. Although it certainly tingles at first, it was not irritating (having said that I kept it well away from any areas prone to rosacea flareups. In the first few days, I had the distinct impression that it was speeding up the performance of the Birghtening Cream (which I use along with LED green light).
GlycoPeel 20 is reinforced with useful antioxidants including green tea, wheat, algae, and yeast. I especially like symphytum officinale (comfrey root), which can speed up the replacement of skin cells as well as providing some protection against the sun, and plantain, a very good source of vitamins A and C and with a reputation for soothing irritated skin. The good things go on with amino acids, sodium hyaluronate and anti-inflammatory glucosamine HCL.
Some shoppers will be concerned about propylene glycol. This ingredient's toxic effects are dose dependent and research has not demonstrated to be very irritating. However, as our article on propylene glycol points out, it should not be used on damaged skin (although I wouldn't put a glycolic acid product on damaged skin anyway). Lavender oil is a controversial ingredient that has been linked (but only by one study) to cancer. Amonium hydroxide is a pH adjuster and is an irritant and toxin, although the European Union deems it safe at concentrations up to 6%. And there is the ubiquitous irritant and possible neurotoxin, phenoxyethanol.
Overall, though, I feel that the good outweighs the bad in GlyoPeel 20 and that, in any case, this is a product that I use only in very small quantities to specifically target dark spots.
Got Questions? Contact Us
… More
Our Take...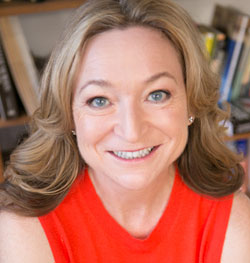 "
Lumixyl's signature product, the
Topical Brightening Creme
(
$120 in the TIA shop
), deserves to be recognized as a breakthrough...
"
Read Full Article
Your Take...
Water/Aqua/Eau, Glycolic Acid, Glyceryl Stearate, Cetearyl Alcohol, Dimethicone, PPG-12/SMDI Copolymer, Propylene Glycol, Lactic Acid, Citric Acid, Malic Acid, Camellia Sinensis Leaf Extract, Hydrolyzed Wheat Protein, Algae Extract, Saccharomyces Cerevisiae Extract, Lavandula Angustifolia Oil, Symphytum Officinale Rhizome/Root Extract, Plantago Ovata Seed Extract, Olea Europaea Leaf Extract, Crithmum Maritimum Extract, Polyacrylamide, Glycerin, Hydroxyethylcellulose, Phenoxyethanol, Caprylyl Glycol, Ammonium Hydroxide, C13-14 Isoparaffin, Ethylhexylglycerin, Hexylene Glycol, Glucosamine HCL, Sodium Hyaluronate, Sodium Acetate, Glutamine, Proline, Colloidal Silver, Urea, Leucine, Serine, Cellulose, Laureth-7.