Me & the Girls Bar Beleza Multi-Use Beauty Bar
Me & the Girls Bar Beleza Multi-Use Beauty Bar
Size:
2 oz (60 ml)
Me & the Girls Bar Beleza is a multi-tasker. It performs as a light non-greasy day moisturizer, a nourishing non-foaming oil cleanser and perfect all-in-one facial primer and conditioner. Its superior hydrating effects promotes natural elasticity and restores suppleness for all types of skin.
Directions:
To cleanse: Apply bar directly to the skin in circular motions. Remove with a warm wash cloth.
To hydrate: Rub bar into clean, damp skin in circular motion. Massage skin gently allowing light oil to absorb into the skin before applying make-up or sunscreen.
To prime/condition: Use as a spot primer (Example- under eye treatment) or light night skin conditioner
TIA Review by Cynthia:
I was very excited to try the Me & the Girls Bar Beleza Multi-Use Beauty Bar with cleansing and moisturizing properties and organic ingredients. I hadn't heard of the company, so I decided to see what it was all about. Sharon Hackney, the founder, is a nurse who has a passion for products that are healthy, non-toxic, good for you, and good for the environment. She also is committed to empowering women and children, and donates a portion of proceeds to organizations with goals and values that are similar to hers. All of the Me & the Girls products are vegan, and have no parabens, GMOs, preservatives, artificial fragrances, synthetics, or fillers. Products are made with 99% certified organic ingredients. Since I prefer to use eco-friendly products with organic, natural and vegan ingredients – and that do not test on animals, this company was right up my alley.
The product itself really intrigued me too. According to Me & the Girls, "Bar Beleza is a unique multi-tasking moisturizing beauty bar rich in luxurious cupuacu seed butter. It provides a prolonged moisturizing effect that reduces skin water loss, provides supreme moisture, non-drying cleansing and the ultimate restorative conditioning for all types of skin." Cleansing, moisturizing, and skin restoration all in one product? Yes... all in one product. And it works.
My Bar Beleza came in a pretty 1.5 oz. twist-up tube (it looks like a gigantic Chapstick tube). It is very easy to use, convenient, and I like that I didn't have to put my fingers in a jar to get the product out. It is a creamy off-white color, quite smooth, and does not have a scent. The ingredients are theobroma grandiflorum (cupuacu seed butter), theobroma cacao (cocoa butter), calophyllum inophyllum (tamanu oil), organic cocos nucifera (virgin coconut oil), and vitamin E. While I am familiar with cocoa butter, tamanu oil, and coconut oil, I am not familiar with cupuacu butter (pronounced "coo-poo-wa-soo"), the primary ingredient in products from Me & The Girls.
What I discovered is that cupuacu seed butter is a luxurious butter that possesses a high capacity for water absorption, with superior moisturizing properties. Its emollient properties help smooth and restore elasticity to the skin, and soften the appearance of fine lines and wrinkles. Cupuacu seed butter is also rich in antioxidants, including flavanoids, vitamins C, A, and B, five types of essential fatty acids, amino acids and minerals such as calcium and selenium. Being 50 years young, I am starting to see decreased elasticity, some texture changes, and small crow's feet around my eyes, so I decided this is a must-try product for me.
I first used the Bar Beleza as a nighttime moisturizer. I have combination skin, and my nose, forehead, and chin get oily as the day progresses, especially in the warm and humid summer months (like we are experiencing now in the Midwest). In the past, I have experienced a sensitivity to some beauty products and fragrances (my eyes get easily irritated, and my skin itches terribly), so I am cautious when trying a new product. After cleansing and removing my makeup with my regular cleanser, I applied the moisturizer to my face (right from the tube onto my dampened face in a circular motion). It instantly began to melt into my skin. I gently massaged the creamy moisturizer all over my face and neck, and it was quickly absorbed. After a few days of consistent nighttime use, I noticed that in the morning, my skin felt softer, smoother, and looked a bit more radiant and even toned.
I then tried the Bar Beleza in the morning as a light moisturizer, focusing on areas that were dry. I have to be careful not apply too much moisturizer in the morning because my combination skin combined with too much moisturizer can cause an undesirable oil slick to develop. I applied the Bar Beleza moisturizer to slightly damp skin, and let it absorb for about 15 to 20 minutes before applying makeup. I then used it on my under-eye area, which tends to be quite dry. The skin around my eyes was instantly moisturized and looked so much better. I applied a light application of under-eye concealer after the moisturizer had time to sink in. It glided on flawlessly, and looked so smooth (not crepey and dry like it often does). The product didn't irritate my skin or eyes at all. I really liked that I could use this as a spot treatment that provided instant moisture. My skin never looked oily or greasy when I used the Bar Beleza (once it had 10 minutes or so to soak in), so I think it provides the right amount of moisture and hydration, without producing more oil. If you have oily or combination skin, I recommend starting with a very small amount because a little goes a long way.
On to cleansing with the Bar Beleza. I was most skeptical about this method as I have not tried the oil cleansing method despite its popularity and great reviews by many. Having an oily T-zone causes me to be cautious about adding more oil. So cleansing with a moisturizing bar was foreign to me, but I thought I would give it a go. At night, I applied the bar to my face using circular motions, and let the product sit for a minute. I removed the cleanser with a washcloth, and it really appeared to be removing my makeup and environmental residue. I still wasn't 100% sold on how a moisturizer could be an efficient cleanser, so I used a mild toner after cleansing (my toner will pick up any makeup residue on the cotton pad). The verdict – a clean cotton pad. I didn't use the Bar Beleza to take off my mascara, but the rest of my makeup and facial grime was removed without much effort. And my skin felt really nice.
In sum, this creamy, luxurious, moisturizing butter is out of this world. I am already thinking of how the Bar Beleza will help my skin during the fall and winter months, as I tend to get very dry during the long Midwest winters. Its versatility as a multi-use product make the Bar Beleza incredibly unique, and it is perfect for someone who travels, camps, or wants to simplify her beauty routine. I really enjoy the convenience of the twist-up tube because it isn't messy and allows you to apply the product to any part of your face and body with ease. The 1.5-ounce bar is quite large and will last a very long time, making it well worth the price. The Bar Beleza would benefit most people with dry, mature, dehydrated, and aging skin. I also feel that those of us with combination skin can enjoy this creamy moisturizer if applied with a light hand, especially targeting dry areas. I'm not sure if it would work for people with oily skin (it may be too emollient for that skin type), though it might be worth a try because you can dilute the product by applying it lightly to damp skin.
I keep finding new uses for this incredible bar of luxuriousness, and it has become a part of my daily skincare regimen. With all its benefits, and super convenient "hydration in a tube" packaging, no wonder the Bar Beleza from Me & The Girls received the "2012 Best New Product" award during the HBA Global Beauty Expo. It certainly gets my vote.
Discount codes cannot be applied to this product.
Got Questions? Contact Us
… More
Our Take...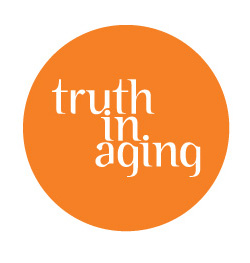 "
Reviewed by Cynthia I was very excited to try the Me & the Girls Bar Beleza Multi-Use Beauty Bar ($40 in the shop) with cleansing and moisturizing properties and organic ingredients. I hadn't heard of the company, so I decided to see what it was all about. Sharon Hackney, the founder, is a...
"
Read Full Article
Your Take...
Theobroma Grandiflorum (Cupuacu Seed Butter)*, Theobroma Cacao (Cocoa Butter)*, Calophyllum Inophyllum (Tamanu Oil)*, Organic Cocos Nucifera (Virgin Coconut Oil)*, Vitamin E - Tocopherol

*99% NOP Certified Organic