Mukti Antioxidant Facial Oil
by Mukti
Mukti Antioxidant Facial Oil
This products ships from the US only. Special EU/UK shipping rates do not apply. Customs fees may be charged.
Size:
1.0 oz (30 ml)
Mukti Antioxidant Facial Oil is a nourishing, nightly care treatment that contains a precious blend of regenerative oils to assist in collagen production and increase skin elasticity. This oil encourages moisture retention and balance to help reduce the signs of aging and wrinkles. Featured in OK Magazine.
Directions:
Use in the evening after cleansing & toning. Place a few drops on the fingertips & gently press onto the face, neck & decolletage.
TIA Review by Dani:
The ingredients list for Mukti Antioxidant Facial Oil reads like something from an exotic alchemist cabinet- nothing but essential oils from nuts, fruits, vegetables, herbs and spices. I could smell its spicy, earthy aroma before I even opened the box. The strong aroma was nostalgic, romantic, and transported me back to shopping for incense in little hidden market stalls around Australia. Upon application, the smell lingered for over an hour!
Numerous friends and acquaintances commented on the improvement to my skin, and considering I hadn't changed anything except adding the Mukti Antioxidant Oil to my routine, I was feeling pretty certain that this little blue jar will be making a permanent home in my bathroom.
Feeling pretty chuffed with the results on my face, I decided to put the second claim of the product to the test- use as a makeup remover. Given its outstanding performance so far, I was going to put it to the ultimate test- removing very thick, black, waterproof mascara after a full 12 hours of wear. No stinging, no redness, no irritation. The oil not only left my eyes clear of makeup, but also beautifully moisturised! A true miracle!
The texture of my skin is noticeably smoother and brighter, and the skin tone is looking more even. Even sun damage on my forehead is beginning to fade! The oil is sensationally moisturising and my skin looks and feels plumper. The rich, golden oil has also given me a radiance that lasts long after application.
The texture of the oil is thick so if you have oily skin I would perhaps limit use to alternate evenings or be mindful of how much you apply. After a month of liberal, daily use for my dry skin, I have barely gone through a quarter of the bottle, so I would imagine the bottle can be stretched out comfortably to at least four to six months. Considering the price-to-quality ratio, this product gets my highest recommendation.
Got Questions? Contact Us
… More
Our Take...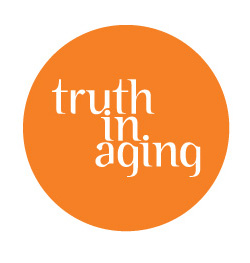 "
Reviewed by Dani

As an Aussie, enjoying the sunshine and outdoors is something that comes with the territory. However, while it's easy to get carried away with mojitos by the beach at sunset, sun damage, dry skin, and premature aging cannot be ignored. That's why when I first... " Read Full Article
Your Take...
Certified Organic Oils of Macadamia (Macadamia Ternifolia), Jojoba (Simmondsia Chinensis), Apricot (Prunus Armeniaca), Calendula (Calendula Officinalis), Evening Primrose (Oenothera Biennis), Rosehip (Rosa Canina), Gotu Kola (Centella Asiatica), Pomegranate (Punica Granatum), Tamanu (Calophyllum Inophyllum),Carrot Seed (Daucus Carota), Lavender (Lavandula Angustifolia), Sandalwood (Santalum Album) & Patchouli (Pogostemon Cablin); Olive Leaf (Olea Europaea) & Rosemary (Rosmarinus Officinalis) Extracts.
Video- meet Mukti's organic products
It started with a quest for  new shampoo and conditioner. I wanted then to be natural, organic and have good ingredients to keep aging hair healthy. I found them - on the other side of the world.…