Nutra-Lift Maximum C Plus Growth Factors
by Nutra-Lift
Nutra-Lift Maximum C Plus Growth Factors
This products ships from the US only. Special EU/UK shipping rates do not apply. Customs fees may be charged.
Size:
1.0 oz (30 ml)
A Truth In Aging Five Best with Vitamin C
Nutra-Lift Maximum C Plus Growth Factors contains a 20% concentration of vitamin C and five different forms of this powerful ingredient. This serum also contains hyaluronic acid, DMAE, CO Q10 and vitamins D and E to tighten, brighten, protect and moisturize the skin while reducing wrinkles, line fines and scarring.
Directions:
Shake well before each application. After cleansing, apply on entire face and neck area.
TIA Review by Cecilia:
Nutra-Lift Maximum C Plus Growth Factors absorbs well on my 56-year-old Asian skin, leaving it quite taut but smooth – I had to quickly apply moisturizer for relief! After four weeks, I saw only slight improvements in firmness and pigmentation. However, with continued use, I believe this to be a good addition to my arsenal of facial products in the never-ending fight to achieving brighter skin and taming my brown spots.
Maximum C includes growth factors and according to Marta's article on the Five Best serums with growth factors, Epidermal growth factor (EGF) was the first growth factor to be discovered and studied. One of the first practical uses of EGF was to accelerate the healing of skin. Recently, many more types of growth factors have been found, specializing in many different things. According to Nutra-Lift's product description, it is proven to be related to resolving many cell developmental diseases.
What makes vitamin C so special? Its magic evens out skin tone, diminishes hyperpigmentation, reduces the damage from UVA exposure, replenishes and plumps the epidermis, increases collagen production, and repairs damaged skin. The downside is that it can be irritating to your skin, so I used a good moisturizer and sunscreen after application. With these precautions, the benefits are well worth it. Maximum C has 20% vitamin C concentration, so it's a powerful serum.
My only concern is the color since it has a light brown hue. Vitamin C is highly unstable and oxidizes quickly with exposures to air, heat, and/or light, which can slowly degrade this wonderful vitamin. However, according to Nutra-Lift, the five forms of vitamin C include magnesium ascorbyl phosphate (MAP), one of the most stable. Maximum C houses this great product in a white pump bottle which definitely does not let any light or air enter. To help preserve it during the summer months, I stored it in the refrigerator and the color remained the same.
In the past, I've made my own two-week supply of a simple vitamin C serum by using ascorbic acid (vitamin C in powder form) and adding distilled water with a couple drops of almond oil and then refrigerating to keep the solution from deteriorating and oxidizing. Expecting a liquid solution, I was wowed by Maximum C's fresh natural scent and lotion consistency, which makes it easy to apply. The advantage of purchasing Maximum C rather than making my own serum is that Nutra-Lift also combines vitamins D and E (this creates a more protective serum in preventing photodamage), plus a host of other ingredients I couldn't whip up in my kitchen! And of course the BOOM is the growth factor and five forms of vitamin C. So Maximum C would have to be the go-to product if you want professional result.
I also like the company and what it stands for. Nutra-Lift is sold around the world and uses the finest natural organic ingredients and combines them with the latest research and technology to guarantee the best results. All Nutra-Lift products are non-comedogenic, do not block pores, and are good for all skin types. Nutra-lift products are also cruelty free.
I recommend Nutra-Lift Maximum C as a good daily maintenance from nature's harsh elements. I may not have seen results within a month; however, I believe that long-term use has many advantages.
Got Questions? Contact Us
… More
Our Take...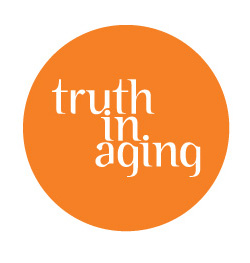 "
Reviewed by Cecilia
Nutra-Lift Maximum C Plus Growth Factors ($36 in the shop) absorbs well on my 56-year-old Asian skin, leaving it quite taut but smooth – I had to quickly apply moisturizer... " Read Full Article
Your Take...
Deionized water, ascorbyl palmitate, ascorbyl glucosamine, magnesium ascorbyl phosphate, L-ascorbic acid, tetrahexydecyl ascorbate, lecithin (phosphatidylcholine), Glycosaminoglycans EGF (growth factor), DMAE, A-lipoic acid, hyaluronic acid (pure), super-oxide dismutase (SOD), mushroom beta glucan, CoQ10, natural tocopherols (vitamin E) L-carnitine, ionic calcium, magnesium, vitamin D (ergocalciferol), boron, xanthan gum, orange rind extract, copper sulfate, zinc.