Osmosis Correct Skin Serum
Osmosis Correct Skin Serum
This product can only be shipped within the U.S
Size:
1.0 oz (30 ml)
Osmosis Correct Skin Serum is a retinol-based, anti-aging serum with repairing peptides to diminish wrinkles and improve skin tone. Suitable for normal skin types.
Directions:
Apply onto clean skin. Best used at night. Follow with appropriate moisturizer. If used daytime, follow with sunscreen.
TIA Review by Marta:
Osmosis has done it again: an effective product at a great price with proven anti-agers. Osmosis Correct Skin Serum is a skin resurfacer with retinal at 0.5%.
The retinol is surrounded by plenty of other interesting ingredients, including a peptide to combat sagging skin, and is effective without being irritating. And for my sensitive skin, even around the lip line area (I was testing it to tackle lip lines), Osmosis Correct proved to be gentle. Oh, and I was pleased to see that it did help to fade those lines and smooth the skin on my neck.
The retinol in Correct is trans-retinal (retinaldehyde), a form of retin A that is relatively stronger as well as being gentler. A Swiss study concluded: "Retinaldehyde, which is fairly well tolerated, seems to be the most efficient cosmeceutical retinoid; it has significant efficiency toward oxidative stress, cutaneous bacterial flora, epidermis renewing, and photoaging."
Correct has an interesting selection of actives. There is the relatively new peptide, caprooyl tetrapeptide-3. Known as ChroNoline. It may help maintain the structure of the skin and prevent sagging by boosting laminin as well as collagen lll. Anti-aging heavy hitters continue with two wound repairers, epidermal growth factor and GHK copper peptide, antioxidant R-lipoic acid and chlorella, and 1,3 beta glucan (usually found in mushrooms), which can activate the immune system.
Other ingredients are ubiquitous across the Osmosis stable: phosphatidylcholine, niacinamide and L-lactic acid. Phosphatidylcholine has essential fatty acids that assist in the communication and repair of cell membranes throughout the body, including within the skin.
This is a (rare) retinol-based serum that has my blessing.
Got Questions? Contact Us
… More
Our Take...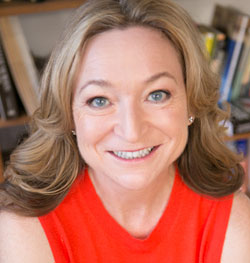 "
Osmosis has done it again: an effective product at a great price with proven anti-agers. I learned to love Osmosis Replenish several years ago, but have only just got to be impressed by Osmosis Correct ($56 in... " Read Full Article
Your Take...
Harmonized water, ceteareth olivate (from olive oil), organic almond oil, phosphatidylcholine, niacinamide, yellow corn alcohol, caprooyl tetrapeptide-3, glycerin, L-lactic acid, L-hydroxyproline, butylactyl cetearate (vegetable source), 1,3 beta glucan, cetyl palmitate (from olive oil), trans retinal (0.5%), R-lipoic acid, chlorella, epidermal growth factor, GHK copper peptide, dextran, lecithin, tocopheryl acetate, potassium sorbate, xanthan, essential oil blend.
Video- complementary beauty regimens for day and night
The other day, I wrote about what's working for me now and how happy I am with the way my skin is looking - firmer and plumper than it has for a long time. Seeing is believing, so here's a short…