Osmotics Anti-Radical Age Defense Moisture Complex
Osmotics Anti-Radical Age Defense Moisture Complex
Size:
1.7 oz (50 ml)
Osmotics Anti-Radical Age Defense Moisture Complex is a powerful anti-aging facial cream designed to serve as protective barrier against free radical damage. This formula contains a proprietary blend of antioxidants, natural lipids and ceramides that work to prolong skin cell lifespan. The result is skin looking hydrated, smoother in texture and soft to the touch.
Directions:
Apply to face and neck.
TIA Review by Marta:
It was Osmotics Anti-Radical Age Defense that first got me thinking that there might be something to this anti-aging cosmetic stuff. This anti-aging treatment attacks free radicals that damage skin cells in three different ways.
One of the key actives is carnosine. This is one of Truth In Aging's Five Best picks for anti-aging ingredients. It is a natural amino-acid that is a potent antioxidant, helps to chelate ionic metals (flush toxins from the body) and has immune boosting properties.
The second key active is aldenine, a complex of soy and wheat proteins, along with tripeptide-10. It mimics a molecule that regulates collagen fibers. As we get older, decorin (the molecule in question) activity declines. Tripeptide-10, behaves like decorin so that the collagen fibers are fooled into thinking they should still be productive. There is also ceramide, essential for keeping the epidermis hydrated.
A friend, who was a self-professed disbeliever in any kind of anti-aging potion, cautiously took a pot from me and became a convert. "It's wonderful", she said, using an adjective that she normally reserves for opera. It was particularly successful at fading broken veins and red spots. She's been buying it ever since.
Got Questions? Contact Us
… More
Our Take...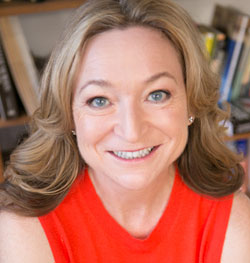 "
Just so you know that I am not one to bear a grudge, I am supporting the nomination of Osmotics Anti-Radical Age Defense ($111 in the TIA shop) despite the fact that it made me break out. I gave my jar to a friend and she has just reported back in great - and enthusiastic - detail. This is what she said:...
"
Read Full Article
Your Take...
Purified Water, Vegetable Squalane, Cetyl Alcohol, Hydrolyzed Wheat Protein, Hydrolyzed Soy Protein, Xanthan Gum, Tripeptide-1, Glycerin, Citrullus Lanatus Fruit Extract, PEG-20 Methyl Glucose Sesquistearate, Dimethicone, Glycerin, Methyl Glucose Sesquistearate, Soybean Sterol, Squalane, Vitamin E Acetate, Ubiquinone 50, Dimethylmethoxy Chromanol, Carnosine, Ceramide, Tocopheryl Acetate (Vitamin E), Linoleic Acid, Allantoin, Stearic Acid, Carbomer, Diazolidinyl Urea/Iodopropynyl Butylcarbamate, Disodium EDTA, Tromethamine