Osmotics FNS Revitalizing Shampoo
Osmotics FNS Revitalizing Shampoo
A Truth In Aging Five Best Shampoo
Size:
6.8 oz (200 ml)
Osmotics FNS Revitalizing Shampoo is a gentle, anti-aging shampoo that promotes hair health, volume, and shine. Formulated with vitamins and antioxidants.
Directions:
Wet hair thoroughly and apply shampoo. Gently work lather into scalp and hair. Rinse well and blot hair with towel.
TIA Review by Marta:
Before anyone asks, Osmotics FNS Revitalizing Shampoo and Conditioner are great for chemically colored hair. By the time I'd finished with the hairdryer, my blond highlights positively dazzled. For instant gratification (let's face it, we all crave it), the hair is given a really nice lift that makes it look ten years younger. But the real point of FNS is to help hair grow faster.
FNS Revitalizing Shampoo and Conditioner are all about vitamins. Laminaria cloustonii is kelp and an antioxidant, as well as a source of vitamin E. There are several other vitamins including C and niacin, a member of the B family and associated with hair growth. Beta carotene from carrot is a precursor to vitamin E and A. Cucumber is a source of natural silica, essential for healthy hair.
Got Questions? Contact Us
… More
Our Take...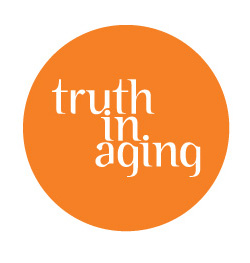 "
Reviewed by Cindy H.

I received my sample tube of Osmotics FNS Revitalizing Shampoo ($21 in the shop), an anti-aging formula for fine or thinning hair, from Truth In Aging... " Read Full Article
Your Take...
Purified Water, Sodium Lauryl Sarcosinate, Decyl Glucoside, Peg-120 Methyl Glucose Dioleate, Glycerine, Glycol Stearate And Stearamide Amp, Aloe Vera Gel,Oleth-10, Niacin, Polyquaternium-10, Tocopherol (Vitamin E), Algae Extract (Laminaria Cloustonii Extract), Wheat Amino Acid, Palmitate (Vitamin A), Panthenol (Vitamin B-5), Ascorbic Acid (Vitamin C), Avocado Extract, Carrot Extract, Cucumber Extract, Ginseng Extract, Rosemarinus Officinalis (Rosemary Moroccan) Essential Oil, Citric Acid, Isopropylparaben, Isobutylparaben, Butylparaben