Prana Spaceuticals AU 24K GOLD Serum
by Prana
Prana Spaceuticals AU 24K GOLD Serum
Size:
1.0 oz (30 ml)
Prana Spaceuticals AU 24K GOLD Serum is a facial skin rejuvenation serum that is designed to restore the skin's vitality and promote circulation.
Directions:
Cleanse skin and pat dry. Apply 4/5 drops to the palm of your hand. Using your fingertips apply a thin layer of serum over face, especially treating eye, neck and around lip area.
TIA Review by Marta:
While my inner glamour girl coveted the gold flakes in Prana's AU 24K Gold Serum, the sensible Capricorn sat on my shoulder to prevent me being seduced by all that glitter. But after trying AU 24K, I am sold on it - as far as my skin is concerned this is the real deal.
Gold is supposed to stimulate blood flow and oxygen, has anti-inflammatory activities and it may boost collagen III.
This serum does an excellent job of plumping and smoothing the skin, fading fine lines and it even calms redness and seems to minimize broken veins. I've been trying it out on my cheeks, down to the labionasal lines and am very pleased to report that the formula is not all comedogenic.
Regarding this last point, I think the aloe vera gel base is very suited to my skin. I find that this serum goes on nicely, neither too oily, or drying but is, in fact, a very good match for my skin. In a formulation that only has things to like, there's also plenty of sodium hyaluronate and good botanicals including pycnogenol. This is pine bark extract and it is more powerful and vitamin C and E as well as being an antioxidant multitasker. Last but not least there is chitosan, which comes from shellfish and seems to be an excellent skin regenerator, according to research.
To my mind the real gold in AU 24K is that almost every single ingredient serves the skin. This makes it pretty good value - especially as can be made to last at least three or four months.
Got Questions? Contact Us
… More
Our Take...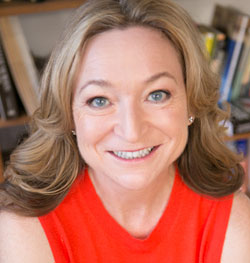 "
Gold is one of those things that is reassuring and potentially unreliable at the same time. When the economy is volatile, investors view gold as a safe haven. Yet, gold is also associated with warnings that it can be a false friend: think "fool's gold" and "all that glissters... " Read Full Article
Your Take...
Purified Water (Aqua), Certified Organic Aloe Vera Gel, Cyanocbalamine (Vitamin B12), Sodium Hyaluronate, Ginseng .Green Tea, Marine Collagen, Palmitoyl Oligopeptide, Palmitoyl Tetrapeptide-3, Palmitoyl Pentapeptide-3, Pentapeptide-18, Acetyl Hexapeptide-8, Dexpanthenol (Vitamin B), Hydrolyzed Wheat Protein, Pycnogenol, Centella Asiatica, Chamomile, Genuine German Gold, Allantoin, Chitosan, Phenoxyethanol
Video- how to get the most from expensive serums
Cosmetic companies have been making some significant innovations with active ingredients that are increasingly exotic - gold, stem cells, radical scavengers. But they don't come cheap. Some of the…