Vitamin C Derivatives: Part 4
L-ascorbic acid is the best for collagen synthesis and UV protection BUT it does provide considerable disadvantages: namely, formula instability and skin irritation.
What's more, as a water-soluble antioxidant, it has some limitations: it cannot scavenge free radicals within the cell membrane, and works best in formulas that remain anhydrous, or water-free.
Enterprising scientists have synthesized vitamin C into various different forms to make it more palatable for consumption, i.e. more stable, less irritating. BUT, are they better? Do they do different things? When would you want to include them and why?
The truth is that none compare to the free radical quenching, collagen synthesis promoting, UV protecting L-Ascorbic Acid, nor is it completely guaranteed that they will penetrate the skin or, once their, convert into the active vitamin C form. And they will still degrade over time.
Still, there are reasons to keep them around. Here are five common derivatives that we will be profiling:
ascorbyl palmitate, magnesium ascorbyl phosphate, ascorbyl tetra-isopalmitoyl, tetrahexyldecyl ascorbate, and sodium ascorbyl phosphate.
Read on if you want to get deep and dirty in the vitamin C world. Or, just take my advice up front: The only vitamin C derivative that is really worth its weight is magnesium ascorbyl phosphate. (And then possibly sodium ascorbyl phosphate, but let's wait until more research comes about.)
All of the other derivatives are fat-soluble, which is nice since they'll get into the lipid part of the cell to do some good. But so does vitamin E, which has a strong reputation of working well with vitamin C. Thus, in my opinion, why bother with anything else?
Most of the derivatives fall short of vitamin E, while some manage to make it at least on par. Still, they aren't an alternative for the original, good old L-ascorbic acid.
The best vitamin C serums, in my humble opinion, would include L-ascorbic acid, magnesium ascorbyl phosphate and vitamin E. Don't get me wrong, however.  Derivatives do work well and make a valuable contribution in some formulas, i.e. in products where the vitamin C is merely an added on goodie, or where the product is intended to be used in big pathches over a long perios of time.  However, I don't think they should be substituted as the head-lining ingredient where vitamin C is supposed to me the star.
But now on to the derivatives...
ascorbyl palmitate
.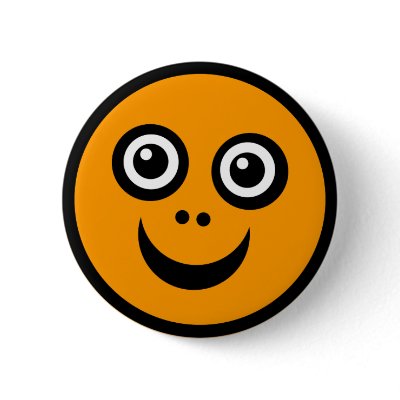 Ascorbyl phosphate (AP) is one of the more common derivatives that you may have encountered in the Vit C world. However, unlike AA, ascorbyl palmitate is lipophillic, or fat soluble, which means that it may make it difficult for it to actually penetrate your skin (preferring to stay in the formula's cream base). As such, it works best in oil-in-water emulsions and at a percentage between 1-2%.
However, it is found to produce different short- and long-term effects from ascorbic acid. And there is much doubt that the concentrations of ascorbyl palmitate are present in high enough to get the same effects of collagen producing.
magnesium ascorbyl phosphate.
AKA MAP, magnesium ascorbyl phosphate is similar to AA in that it is also water-soluble, but found to be more gentle on the skin, effective in significantly lower concentrations, and stable at a neutral pH. For example: Like AA, it shows suppression of melanin formation by inhibition of tyrosine. One study found that it needs to be at 10% concentration to suppress melanin formation. However, at present, I haven't found any products on the market that contain 10%.
What's more, it keeps up to 60-75% of its stability 60-75% after 365 days of storage in the dark, and has compelling
evidence
behind it that it does indeed cross the epidermis where it is effectively converted into ascorbic acid where it is able to promote collagen synthesis and wound healing, lighten skin pigmentation, and protect against UVB induced tumor formation in the skin.
Like AP, MAP has been found to produce different short- and long-term effects from ascrobic acid. In one
study
in particular, researchers discovered that it was statistically more effective than ascorbyl tetra-isopalmitoyl (ATIP) in free radical-quenching activity, although less than AA. One thing it does have going for it that ascorbic acid does not is that it seems to better quench the deeper layers of skin than AA.
ascorbyl tetra-isopalmitoyl.
Similar to AP, ascorbyl tetra-isopalmitoyl (or ATIP) is fat soluble and effective at lower concentration.  In this case, all you need is a formula at 3% concentration.
Nonetheless, ATIP has been shown to be a poor performer when it comes to effectively penetrating the skin. As such its efficacy actually could be reduced when used in real world circumstances, i.e. on real human skin.
What's more, while MAP is better at free-radical quenching in aqueous solutions, ATIP is better in lipid solutions. But in a very real sense this is almost irrelevant since vitamin E outperforms ATIP in terms of free-radical quenching, and works beautifully and synergistically with vitamin C.
tetrahexyldecyl ascorbate.
As another fat-soluble derivative, you would think that tetrahexydecyl ascorbate would suffer from many of the same problems (such as not being able to readily penetrate the skin in real life use). While it is known to be more stable than AA, there are reports out there that it cannot be readily converted to ascorbic acid when there. However, there are conflicting result.
In one
study
I found (which was published in a reputable journal) tetrahexydecyl ascorbate was the object of much hype, chosen because it was "a new active lipid form of pro-vitamin C" with "increased ability to penetrate" and convert to vitamin C within the dermis ...  "demonstrat[ing] superior stability to ascorbic acid used in other aqueous preparations, further ensuring the delivery of vitamin C to the dermis and the fibroblasts."
Sounds good, right? Well, so were the results: participants applied a 7% concentration of TA with a 10% concentration of AA and saw statistically significant improvement with a decrease in visible photoaging and increased collagen production.
But then I read on, and realized that most of the hype was rhetorical and based upon suspect data. Here's what I'm talking about:
"It is our theory that water soluble ascorbic acid is slowly released into the stratum corneum and acts primarily as an antioxidant in protecting the skin, while the lipid soluble tetrahexyldecyl ascorbate penetrates directly into the epidermis and dermis, acting both as an antioxidant and a direct stimulant of new collagen. Studies by Barnet Products Corporation have shown that lipid soluble tetrahexyldecyl ascorbate not only penetrates through the epidermis better than ascorbic acid, but to the dermis as well. Penetration rates are dose dependent, but tetrahexyldecyl ascorbate surpasses the penetration of ascorbic acid by threefold at the same concentration and maintains a higher penetration rate even when ascorbic acid concentration is 25 times that of tetrahexyldecyl ascorbate."
What stands out to me is that they are relying on studies done by Barnet Products Comporation.  Hmmm, that doesn't sound exactly independent. And I can't find this technical bulletin anywhere. What's more, who's to say that the basis of the results had anything to do with TA than just with AA?
Thoughts?
sodium ascorbyl phosphate.
And lastly we have sodium ascorbyl phosphate, which (limited evidence) has shown to improve acne and acne scarring (where as ascorbic acid has been shown to cause acne), and to be an effective antioxidant and collagen stimulator. What's more, like all other derivatives, it's more stable and but unlike a number of others will convert to ascorbic acid once in the skin.
This is a fairly new derivative, and as such there is not much out there. What I do know is that it is stable in aqueous formulations in part because it is not activated until it is absorbed into the skin, which is why you will not see it oxidized in the bottle.
The final concentration of sodium ascorbyl phosphate in end-use products could be up to 5% depending on the application, but is typically 0.01 to 0.1% in most preparations.
Related posts:
Part 1: What is it? Vitamin C: An Investigation & Discussion
Part 2: What is it? Vitamin C: What it does for your skin
Part 3: What is it? Vitamin C as L-ascorbic acid
Part 4: What is it? Vitamin C derivatives