Snowberry Every Day SPF15 - Broad Spectrum Sun Protection
by Snowberry
Snowberry Every Day SPF15 - Broad Spectrum Sun Protection
Size:
1.7 oz (50 ml)
Snowberry Every Day SPF15 is a mineral sunscreen with unique plant extracts that give an SPF 15. Natural and organic skincare lovers will find it perfect for daily use.
Directions:
Apply Everyday SPF15 liberally in the morning after cleansing and moisturising and reapply regularly, especially when outdoors. Suitable for all skin types.
TIA Review by Marta:
I am on a perpetual quest to find alternatives to harmful chemical sunscreens and chalky minerals. Snowberry, with its unusual actives, could be on to something.
The first ingredient in Snowberry Every Day SPF15 - Broad Spectrum Sun Protection is kaempferia galangal extract. Galangal, related to the ginger family, is used extensively as a spice ingredient in Southeast Asian cuisine. It is also a natural source of ethyl methoxycinnamate, which is produced chemically as the sunscreen active known as octinoxate. There are concerns that octinoxate can produce excess reactive oxygen species and lead to cell death, and so a natural alternative, should it be safe, would be very appealing.
Galangal may also boost the efficacy of other sunscreens and inhibit tyrosinase activity that can lead to hyperpigmentation (source). As an added bonus, galangal is anti-bacterial, making it potentially useful in the treatment of acne-prone skin.
Snowberry has a couple of other interesting sunscreen actives. One is ethyl ferulate, which is ferulic acid and I have long wondered why it hasn't made it into sunscreen products. A Duke University study found it particularly good for preventing sun damage, and studies elsewhere have demonstrated that exposure to ultraviolet light actually increases the antioxidant power of ferulic acid.
For good measure, Snowberry has added larix sibirica (Siberian larch), which has antioxidant quercetin, another inhibitor of melanin production.
Now it has to be said that Snowberry's sunscreen still relies on the mineral sun protection standby zinc oxide. The chalky white cast dissipates quickly and is virtually undetectable under my Osmotics Inner Light, a foundation without any tint at all. The texture is light and goes on easily. There's nothing nasty in Snowberry Everyday Broad Spectrum SPF 15, and I think that this qualifies as one of the most innovative sunscreen products that I have yet come across and certainly one that I am happy to wear everyday.
Got Questions? Contact Us
… More
Our Take...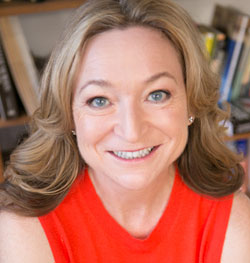 "
When a package arrived from New Zealand crammed with products from the Snowberry brand, I was intrigued. Snowberry was founded by Soraya Hendesi, who wanted, to use her own words: "an uncomplicated system of natural beauty care that worked." Sounded good to me and I immediately alighted... " Read Full Article
Your Take...
Active Ingredients: Zinc Oxide & Caprylic/Capric Triglycerides, Kaempferia Galanga Root Extract, Larix Sibirica (Siberian Larch) Extract, Ethyl Ferulate

Ingredients: Aqua (Demineralised), Zinc Oxide & Caprylic/Capric Triglycerides, Sorbitan Olivate (Olive), Cetyl Palmitate & Sorbitan Palmitate, Coco Glucoside Cetearyl Alcohol (wheat Extract), Glycerine (Coconut), Coffea Arabica (Coffee Bean) Oil, Butyrospermum Parkii (Shea) Butter, Inga Edulis (Inga) Seed Extract, Brassica Campestris (Rapeseed) Oil & Stearic Acid & Glycerin & Glycine Soja (Soybean) Oil, Glucose & Glucose Oxidase & Lactoperoxidase, Kaempferia Galanga Root Extract, Ethyl Ferulate, Porphyra Umbilicalis (Seaweed) Extract, Cassia Alata Leaf Extract, Aloe Barbadensis Leaf Extract, Guar Gum, Tocopherol (mixed) & Beta-Sitosterol, & Squalene (Sunflower), Sclerotium Gum, Larix Sibirica (Siberian Larch) Extract.
Video- Kahina, 100% Pure and Snowberry
Beauty products that have an intelligent take on how to be natural and effective get my interest. I love that 100% Pure uses fruit pigments to make a foundation that is chemical free, that Snowberry…