Snowberry Gentle Remineralising Toner
by Snowberry
Snowberry Gentle Remineralising Toner
Size:
3.4 oz (100 ml)
Snowberry Gentle Remineralising Toner is a gentle foaming cleanser and toner in one. It's packed with botanical antioxidants and has a tropical fruit scent from kiwi and kumquat.
Directions:
Apply a small amount to the palm of the hand and mix with a little water, then massage over entire face and eye area. Rinse and pat dry. Suitable for all skin types.
TIA Review by Max:
I love and collect toners just as Marta collects her cleansers. But my excitement quickly faded and changed to surprise as I opened the whimsically designed Snowberry box and pulled out their Gentle Remineralising Toner....Having been accustomed to toners that come in a spray bottle and are in liquid form, I was mesmerized by this little guy from New Zealand - It came in a tube?!
The enclosed booklet refers to this product as a gentle foam cleanser and instructs to add some water, foam up and apply to the face to tone and cleanse. Aha, so it's a toner ... and a cleanser!
The product itself comes in an opaque light brown gel that smells really pleasant - like sweet tropical fruit with vanilla notes and a touch of something earthy (bark or root). It honestly made me want to lick it off my face. As I explored the ingredients a bit closer, I realized that I just put on my face an entire New Zealand garden! There are extracts of kumquat, kiwi, neem fruit, honeysuckle and sunflower. In addition, the product contains white coral extract and mother of pearl extract powder (which could also be found in La Vie Celeste Exfoliating Cleanser.
It does not create too much foam per se, but turns into more of a gentle cream as you add some more water and applied it on my face. With all these delicious ingredients and "remineralising" properties I ended up keeping it on my face for a couple of minutes. As I gently massaged it on my face, I created an impromptu mask with the toner-cleanser.
After rinsing the product off with warm water, my face was clean and velvety soft without feeling tight or dry whatsoever. It's a very pleasant and gentle all-in-one product: toner, cleanser, and an instant mask perfect for sensitive and dry types.
And oily skin types, like myself, could even skip a moisturizer on occasion, as I did not find that the Snowberry Remineralising Toner stripped you of your natural oils. It did quite the opposite - enhanced my skin with a velvety layer of nutrients and natural extracts.
Overall, it's a versatile product that is a pleasure to use. For me, Snowberry's Remineralizing Toner is an all-in-one solution for my rushed morning routine, as well as a relaxing spa-like pampering treat at home.
Got Questions? Contact Us
… More
Our Take...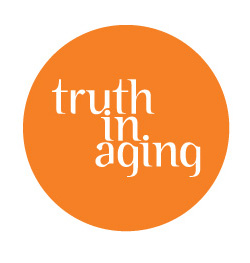 "
Being experimental and spontaneous, I seem to have become the person at TIA to go after all things peculiar. So naturally when the swanky box of Snowberry products arrived... " Read Full Article
Your Take...
Aqua (Demineralised), Fortunella Margarita Fruit (Kumquat) Extract & Actinidia Chinensis Fruit (Kiwi) Extract & Melia Azadirachta (Neem) Fruit Extract, Biosaccharide Gum-1, Glycerine & Ziziphus Jeazeiro Bark Extract, Grape Juice & Grain Dextrins, Sapindus Trifoliatus Fruit Extract , Sclerotium Gum, Melia Azadirachta Linn (Neem) Seed Oil, Glucose & Glucose Oxidase & Lactoperoxidase, Lonicera Caprifolium (Honeysuckle) Flower Extract, Pisum Sativum (Pea) Protein Extract, Oligo-elements Co/Cu/Mn/Mg/Zn, Candida Bombiola Extract & Glucose & Methyl Rapeseed Ferment, Podocarpus Totara, Fragrance, Xanthan Gum, Rhizobian Gum, Carapa Guaianensis Oil, Triticum Vulgare (Wheat) Gluten Extract, Tocopherol (mixed) & Beta-Sitosterol & Squalene (Sunflower), Galactaric Acid, Corallina Officinalis Alba (White Coral) Extract, Margaritifera (Mother Of Pearl Extract) Powder, Phytic Acid, Saccharide Isomerate, Ubiquinone, Dimethylmethoxy Chromanol
Video- Kahina, 100% Pure and Snowberry
Beauty products that have an intelligent take on how to be natural and effective get my interest. I love that 100% Pure uses fruit pigments to make a foundation that is chemical free, that Snowberry…