Snowberry Smoothing Eye Serum
by Snowberry
Snowberry Smoothing Eye Serum
Size:
0.5 oz (15 ml)
Snowberry Smoothing Eye Serum is an anti-aging eye cream formulated with peptides and herbal extracts to treat under eye bags and dark circles.
Directions:
Smooth over cleansed skin around the eye area. Follow up with a moisturizer. Suitable for all skin types, especially aging skin.
TIA Review by Pam:
First, a little about my skin- I'm 60 years old and fair skinned with under-eye puffiness, crepiness, dryness, minor crow's feet and significant loss of elasticity and tone. Around the eyes has been my target area for improvement over the past several years, and I have tried a huge number of high-end eye serums and creams to improve the quality and beauty of the skin underneath my eyes- yet never achieving my desired results. Additionally, with some eye products I have experienced irritation and inflammation. So, I guess I would say I have somewhat sensitive skin beneath my eyes.
For two weeks I tested Snowberry Smoothing Eye Serum on my right eye only, a.m. and p.m. around the entire orbital area. The results were so nice that I ditched my old eye cream and began using the Snowberry product on both eyes for the remainder of the four-week test.
For the first time in years, I do not have to use lots of concealer and color correctors to disguise my dark circles and under-eye bags because they have pretty much disappeared! It was such a gradual improvement that I didn't really notice significant changes daily, but I realized three weeks into the test that I was not having to fuss with the camouflage ordeal anymore- just a dab in the inner eye area and I was done.
That's not all. Remarkably, there is noticeable improvement in the elasticity and tone of the skin around my eyes, plus my skin IS smoother. I still have some crepiness that appears mainly when I smile, but this has diminished considerably during my test. I expect to see continued improvement with longer use. The hydration is excellent, the product absorbs extremely well, and the aesthetic results are very nice.
Snowberry Smoothing Eye Serum comes in a plastic pump container, dispensing the correct amount of product consistently. The serum is an elegant, creamy liquid with a very faint, pleasant smell. The product comes out as a pale beigey-taupe, but when applied it is completely colorless. It is not heavy, greasy, shiny or sticky; and although it is extremely moisturizing, my skin looked completely naturally hydrated and not obviously coated with a product. My sensitive eyes loved the Snowberry.
Snowberry delivered what it promised and I's completely happy with the results. What a wonderful surprise - I never thought I'd be able to say that about an eye serum.
Got Questions? Contact Us
… More
Our Take...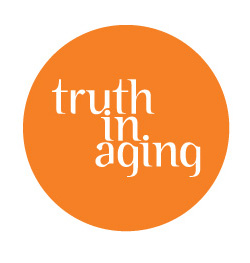 "
Reviewed by Pam

Thank you for including me in the sample testing of Snowberry Smoothing Eye Serum ($53 in the shop). First, a little about my skin – I'm 60 years old and fair... " Read Full Article
Your Take...
Aqua (Demineralised), Water (Aqua) & Acetyl Tetrapeptide-5, Carthamus Tinctorius (Safflower) Extract, Sodium Hyaluronate, Biosaccharide Gum-1, Cecropia Obtusa Bark Extract, Dextran & Acetyl Tetrapeptide-2, Algae Extract & Pullulan, Hydrolysed Hibiscus Esculentus Extract & Dextrin, Dextran & Tripeptide-1, Hydrolysed Rice Bran Protein & Oxido Reductases & Glycine Soja Protein, Glycine Soya Seed Extract & Ceramide-3, Echium Plantagineum Oil, Vaccinium Vitis-idaea (Lingonberry) Seed Oil, Olive Oil Squalane, Euterpe Oleracea (Acai) Seed Oil, Sorbitol & Yeast Extract, Keratin & Hydrolised Keratin, Soyabean Lysophospholipid, Ethyl Ximenynate & Lecithin, Glucose & Glucose Oxidase & Lactoperoxidase, Sclerotium Gum, Rhizobian Gum, Xanthan Gum, Lonicera Caprifolium (Honeysuckle) Flower Extract, Biosaccharide Gum-2, Parfum, Hydrolysed Sodium Hyaluronate, Ubiquinone, Podocarpus Totara, Tocopherol (mixed) & Beta-Sitosterol & Squalene (Sunflower), Andrographis Paniculate Leaf Extract, Fragrance, Tetrahydropiperine