Tilvee Argan & Sea Buckthorn Age Defying Creme
by Tilvee
Tilvee Argan & Sea Buckthorn Age Defying Creme
Size:
2.0 oz (60 ml)
Tilvee Argan & Sea Buckthorn Age Defying Creme is a nourishing anti-aging moisturizer that improves elasticity, reduces redness and neutralizes free radicals while also diminishing fine lines and wrinkles. This cream contains vitamin e, argan oil, avocado butter, cocoa butter and sea buckthorn berry, which are rich in vitamin c.
Directions:
Apply to cleansed toned skin. Use at night as a night creme or twice daily over face and neck avoiding eyes. Recommended for use on normal to dry, sun damaged, wrinkled & rosacea prone skin.
TIA Review by Terri:
I was very excited to try and review Tilvee Argan & Sea Buckthorn Age Defying Cream. My skin has been going through a crisis as of late: very dry, red and even painful. I had to go through completely unexpected Appendix surgery and I think that the combination of being put under and the meds did quite a number on my skin. Plus it has finally gotten colder here in the Southeast and that is never good news for me.
This cream is 76% organic with no animal by-products, no parabens, no toxins, no fragrance. The ingredient list is like a dream (see below). Although there is no added fragrance this rich cream smells wonderful. It is a very luxurious, moisturizing cream. Argan oil is a product I've never used but it is supposed to be rich in Antioxidants and EFA's. I had always heard it is a great healing oil.
I applied the cream the first day I received it and I was very happy at the way it made my skin feel: soft, smooth and not so dry. After using this cream the first day and night a lot of my redness disappeared! The more I used it the better my skin looked.
It has become more smooth, clear, and free of redness. My makeup looks better on. Needless to say I am very impressed with this cream and I WILL definitely repurchase. I have also starting using this on my hands. I simply love it. It is a luscious treat. I look forward to trying more of Tilvee's products, and I will continue using this remarkable cream. It has simply done wonders!
Discount codes cannot be applied to this product.
Got Questions? Contact Us
… More
Our Take...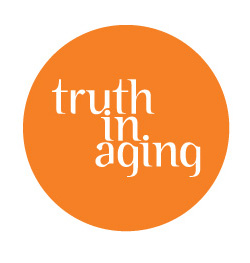 "
Reviewed by Terri
I was very excited to try and review Tilvee Argan & Sea Buckthorn... " Read Full Article
Your Take...
Aloe barbadensis (Aloe Vera) Juice*, Rosa damascena (Rose) Distillate, Butyrospermun parkii (Shea) Butter*, Calendula o ­cinalis (Calendula) Extract*, Theobroma cacao (Cocoa) Butter, Emulsifying Wax NF, Persea americana (Avocado) Oil, Hippaophae rhammnoides (Sea Buckthorn) extract*, Argania spinosa (Argan) Oil*, Kosher Vegetable Glycerin, Daucus carota (Carrot) Oil, Hamamelis virginiana (Witch Hazel), Tocopherol (Vitamin E), Garcinia indica (Kokum) Butter, Mangifera indica (Mango) Butter, Palm stearic acid, (Polysaccharide gum) Xanthan Gum, Essential oils of Vanilla (Vanilla) planifolia, Citrus limonum ( Lime), Citrus bergamia (Bergamont), Cananga Odorata (Ylang Ylang), Lavendula (Lavender) angustifolia, Citrus reticulata (Mandarin). *Organic Ingredients