Ultra Renew Sculpt
Ultra Renew Sculpt
Ultra Renew Sculpt is an EXCLUSIVE at-home body renewing device that helps to smooth cellulite while also detoxifying, firming, lifting and plumping skin. This device has three modes: ultrasonic, FAR infrared and EMS. A large ultrasonic plate and light panel allow for ease of use and efficient coverage on larger areas, such as the arms, legs, buttocks or tummy.
Ultrasonic:
There are two ultrasonic settings: low and high. As the ultrasonic waves pass from the treatment head into the skin, they cause the vibration of the surrounding tissues, particularly those that contain collagen. Ultrasonic improves the skin's elasticity and firmness.
FAR Infrared:
FAR Infrared waves are the longest rays in the light spectrum and are easily absorbed by the body. It's believed that FAR Infrared helps with slimming by encouraging mitochondria in cells to produce more energy. This increases metabolism and burns more calories. FAR Infrared is also ideal for treating crepey skin.
EMS:
There are five different EMS intensity settings ranging from gentle vibration to distinct pressure. EMS (electro massage stimulator) allows for electric current to massage skin, making it ideal for slimming and treating cellulite on areas with dimpled or untoned skin.
TIA Review by Marta:
With the popularity of the Ultra Renew Plus, I received a ton of emails from users about body care concerns (firming, slimming, cellulite and stretch marks), which prompted me to start thinking about another device to address them. LED light enthusiasts were also asking about infrared light. And I myself was intrigued by FAR infra-red when I got to know it in my favorite serum, E'shee K1. Somehow it all came together and Ultra Renew Sculpt was born.
Now everyone wants to know whether Ultra Renew Sculpt can be used for the face. The answer is yes, but I wouldn't advise it. The ultrasound is at 1Mhz. Therapeutic ultrasound frequency ranges from 1-3 Mhz. The higher the frequency, the less effective the ultrasound is. Ergo, 1 is stronger than 3. The Ultra Renew Plus is in the 3mz range and the ultrasound penetrates less than 2 mm, which is perfect for the face. The stronger 1Mhz of the Ultra Renew Sculpt penetrates a little more deeply and is better for body.
If used on the face, it is advised, therefore, to keep Sculpt on the lowest intensity. Also the larger size is great for body parts and arguably treats more of the face. But, by the same token, Sculpt doesn't quite get into the nooks and crannies and isn't as easy to direct accurately when treating the face - compared to the Ultra Renew Plus.
In my tests, I found a very noticeable firming and smoothing of the dimply skin on my inner thighs, where I was mostly targeting the device using all three modes. I also got a little lift for the tops of my knees from the ultrasonic and infrared combo. Ultra Renew Sculpt isn't a substitute for exercise (so don't give up on your
Bar Method
routines), but it will give more than your spirits a lift - just in time for when that beach body needs to emerge.
Quick User Guide:
1. Use on freshly cleaned skin. Do not apply any oil-based products to skin prior to using the Ultra Renew Sculpt.
2. Connect the machine at the base of the device to the included electrical adapter and plug into a power outlet. Press the ON button to display the power on indicator light.
3. The ultrasonic mode and FAR Infrared modes can be used at the same time; EMS (Electro Massage Stimulator) can only be used on its own.
4. A water-based, topical gel or serum (such as
Ultra Renew Gel Serum
) must be used with ultrasonic to ensure conductivity. It is recommended that a thick layer be applied to skin.
5. The device will automatically switch off after 15 minutes. If you wish to continue your session after the 15 minutes, you must switch it back on.
Specifications:
Adaptor input power: AC100-240V
Adaptor output power: 15V, 800mA
Ultrasonic frequency: 1MHz
The Ultra Renew Sculpt comes equipped with a U.S. power adapter. This voltage is compatible worldwide, but international customers will need to purchase a local adapter from their local hardware store to use outside of the US.
1-Year Repair Guarantee:
In the event that your Ultra Renew Sculpt develops a fault within 12 months of purchase, please contact us.
Got Questions? Contact Us
… More
Our Take...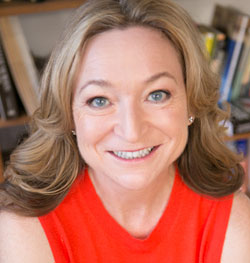 "
With the popularity of Ultra Renew and Ultra Renew Plus ($159 in the shop), I received a ton of emails from users about body care concerns (firming, slimming, cellulite and stretch marks), which prompted me to start thinking about another device to address them. LED light enthusiasts were also asking...
"
Read Full Article
Your Take...
Video: Ultra Renew Sculpt
Watch this video to learn more about Truth In Aging's Ultra Renew Sculpt, which targets problem areas of the body, such as thighs and tummy.