Yarok Feed Your Youth Anti-Aging Hair & Scalp Serum
by Yarok
Yarok Feed Your Youth Anti-Aging Hair & Scalp Serum
Size:
1.0 oz (30 ml)
Yarok Feed Your Youth Anti-Aging Hair & Scalp Serum contains pure yarrow and avocado oils,as well as vitamins and antioxidants to hydrate dry, aging hair and restore shine and strength.
Directions:
Apply three full droppers to hair, work through, leave in 10 minutes, shampoo and condition. For deep hydration, apply as before, leave in 10 minutes or more with heat applied .
TIA Review by Joanne:
I could hardly wait try the Yarok Feed Your Youth Hair & Scalp Serum. I'm always on the lookout for great products that make my baby fine, naturally curly hair look beautiful.
I'm in my early 50s and have fragile, color-treated hair. I recently moved from San Francisco, CA (fog) to Tampa, FL (humidity). My hair does not like either weather pattern! I have to be very careful with the products I use, since too much of a good thing has never worked for my hair. Using a hair dryer and flat iron, after a while, also does a lot of damage.
Yarok's website has a very helpful video I watched before testing the product that explains how to properly use the Feed Your Youth Hair & Scalp Serum. I used the hair serum the evening I got it. Parting my hair with a comb, I applied three droppers, worked through my hair and left it on for 10 minutes. I shampooed and conditioned my hair as instructed. My hair felt like it had more body. After drying my hair, I also noticed that my hair had a healthy shine with less frizz, perhaps due to the pure avocado oil, apricot kernel and orange blossom, just to name a few of the serum's active ingredients.
For my next treatment, I used a heat cap for more penetration, followed directions as above and had wonderful results again. My hair was smoother hair and my split ends seemed to be mending, without leaving an oily residue.
I definitely recommend Yarok Feed Your Youth Hair & Scalp Serum to anyone with dry, damaged or frizzy hair. It will leave hair shiny, soft, and looking healthy. This is a miracle oil with a pleasant scent to boot.
Got Questions? Contact Us
… More
Our Take...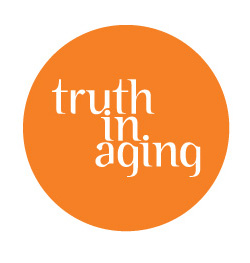 "
by Jenn
My thick curls have been high maintenance for as long as I can remember, but my biggest complaint is always the same: dryness. No matter the season, my hair is always thirsty for moisture, and Yarok... " Read Full Article
Your Take...
Avocado Oil (regenerates, superior moisturizer, rich in Vitamins A, D and E, high in essential unsaturated fatty acids, helps soften skin, scalp and hair), Apricot Kernel Oil (rich in essential fatty acids like oleic and linoleic acid, high in Vitamins A, E and C, penetrates the scalp. excellent for softening and moisturizing hair, helps skin on scalp retain elasticity, clarity and suppleness, recommended for mature, sensitive scalp that is inflamed, irritated or dry), Wheat Germ (known for its healing properties, rich in Vitamins E, A, D, Proteins, Lecithin and Squalene, a natural preservative when mixed in other oils, contains essential fatty acids – the perfect vegan alternative to fish oil), Ylang Ylang (this intensely sweet, soft, floral-balsamic, slightly spicy scent was used in the Victorian age as a hair treatment and a toner to balance oily scalp),Yarrow Oil (an age-old herbal tonic used to help heal rashes, cuts, eczema, scars and burns and also thought to promote hair growth.) Orange Blossom Oil (named after a Princess of Nerola in Italy who wore it as a perfume, helps with blood circulation known to calm and uplift the spirit), Bitter Orange (helps blood circulation, controls oil production)
Video interview with Yarok organic hair care's Theadora Guzman
Yarok's mission is to have the greatest positive impact on hair and scalp health with the "least negative impact on the natural environment." Their organic formulas for shampoos, conditioners,…