Your Best Face Refresh (eye cream)
Your Best Face Refresh (eye cream)
Size:
0.5 oz (15 ml)
Your Best Face Refresh is an excellent hydrating, anti-aging eye cream for daily maintenance. Refresh brings some of active ingredients that power best-selling Your Best Face Correct at an affordable price.
Directions:
After cleansing and toning, gently apply a small amount around your eye area using your index finger. Suitable for all skin types.
TIA Review by Kim:
I started using Refresh and instantly felt a hydrating and tightening of my eye area. My eyes felt fresh and not irritated. I carried the product all the way around the ocular bone and found no irritation whatsoever - this was unusual for me and would make me use this product over and over again.
During the first week I noticed some very slight red spots emerging around the lower half of my eye. They looked like tiny little blood vessels that may have been aggravated by the caffeine in the product. At first I thought about discontinuing the trial, but I was so impressed with how this eye cream made my eyes feel, that I was not willing to give it up yet.
I can happily report that after a week of using the product the red spots disappeared and I was left with the most youthful effects an eye cream has ever had on my skin. Could it be true? I was so impressed with this product - I cannot sing its praises enough. My eyes have tightened, my dark circles have disappeared, I even feel that the bags under my eyes have become so small that they look almost entirely gone.
To my pleasant surprise, the product also played well with make up with the added benefit of providing moisture throughout the day and preventing the eyeshadow from cracking. I actually found myself looking in the mirror throughout the last few weeks surprised at how young my eyes looked immediately after applying the product.
YBF Refresh has literally made me a believer in eye creams again. It has restored my faith and will make me a happy tester of any YBF product. YBF - way to go - you have a winner here!
Got Questions? Contact Us
… More
Our Take...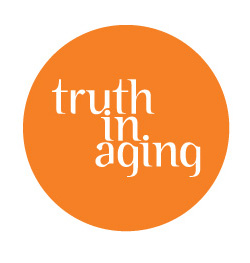 "
Reviewed by Bev

I've had the pleasure of sampling the Your Best Face Refresh ($80 in the TIA shop) and Antioxidants Concentrate serum ($55... " Read Full Article
Your Take...
Reverse osmosis water, olivem (cetearyl olivate, sorbitan olivate), cucumber extract, Syn-Tacks (glycerin, palmitoyl dipeptide-5 diaminobutyroyl hydroxytheonine, palmitoyl dipeptide-5 diaminohydroxybutyrate), Syn-Coll (glycerin, palmitoyl tripeptide-5), caffeine, nutmeg butter, ppg5 ceteth-20, olive squalane, L-carnosine, nylon-12, vitamin e, c10-30 alkyl acrylate crosspolymer, ethylhexyl palmitate, vitamin B5, dimethyl isosorbide, alpha bisabolol, spin trap (phenyl butyl nitrone), tetrahydrocurcuminoids (turmeric root extract), idebenone,Lipochroman-6 (dimethylmethoxy chromanol), trans resveratrol, chrysin, sodium hyaluronate, violet leaf absolute, oakmoss absolute, triethanolamine, paraben du

Note that the preservative used by YBF is paraben du at less than 1% of the total formula (of which: 3% propylparaben, 11% methylparaben and 30% diazolidinyl urea).