Ahnesti Intuitive Styling Lotion
Size:
6oz (210 ml)
Ahnesti Intuitive Styling Lotion is perfect for those who don't like to use styling products but want some control. This product made with 97% plant-derived ingredients that preserve color, increase shine, easily detangle, reduce breakage, and nourish and protect hair will leave your hair feeling silky soft for manageable styling while protecting it from the sun and heat. This styling lotion has been
reviewed and recommend by a member of the TIA community
, so you can be sure it's a quality product!
Using ingredients like Aloe Vera that smooths the cuticle surface and attracts and seals moisture, Utiliti reduces breakage by up to 75%, controls fly-aways and unwanted frizz, blocks humidity and leaves the hair feeling silky soft. Xanthan Gum redeuces static, smooths texture, and eases detangling in wet or dry hair making the revolutionary, alcohol-free and plastic-free styling gel a truly versatile product - making it a perfect fit for all hair types. Plant Glycerin helps hair retain its moisture and prevents dreaded fly-aways as well.
Tested for 30 days and approved by Allison G.:
I was given the opportunity to test Ahnesti Utiliti Intuitive Styling Lotion. While I was excited to try this styling product, turns out, I'm somewhat ambivalent about what it did for my hair. I'm 46 years old and have a chin-length bob. My hair is wavy and has grown thinner as I have grown older. It tends to get frizzy during the summer and when I use a blow dryer, especially if I don't dry it completely.
I use product in my hair every day, because otherwise my hair tends to fall flat. I'm someone that appreciates the ability to multitask, so I'm always on the lookout for products that work with my texture, while controlling frizz and providing body and shine. When buying products I tend to stick with styling creams, gels or sprays in hopes of adding volume and control. I'm all about natural ingredients and look for products that are paraben-free, phthalate-free, petroleum-free, cruelty-free, and vegan.
When I received the bottle I was pleasantly surprised by the size (6 ounces). The packaging is pretty simple, and the bottle is plastic with a flip-top lid. However, upon opening the bottle, I was not excited about the smell. It's very difficult to describe: The scent is on the sweet side, but also has a bit of a chemical smell to it. The creamy texture of the product is nice.
The first time I used the Intuitive Styling Lotion, I applied about a dime-sized amount and spread it through my hair with my fingers. The instructions say to style as usual, so I let me hair air-dry. Although the product did give my hair hold and tamed the frizz, the two things it claims to do on the bottle, my hair dried crunchy. The second time I applied it, I used a bit of heat but did not blow-dry my hair completely. The product felt a bit better with the addition of heat and my fizz remained under control even after blow-drying. The product worked best when I dried my hair and brushed through it after.
The ingredients list is long and impressive for the most part, although there are a few things I could do without. Aloe barbadensis is the first ingredient and may be partially to blame for the smell. Aloe is said to restore suppleness and reduce flaking in skin, as well as to repair dry hair. Along with xanthan gum, it provides hold. There is also burdock root, which supposedly strengthens hair, adds shine, boosts fullness, and combats hair loss. This product has a variety of flower and plant extracts — marigold, lavender, chamomile, rosemary, rosehip, geranium, and honeysuckle — all which have aromatherapy benefits and many of which are said to strengthen hair and remove buildup.
The ingredients that I'd prefer not to put on my scalp include SD alcohol 40A, potassium sorbate, citrus grandis (grapefruit) fruit extract, and cananga odorata (ylang-ylang) oil. Both SD alcohol 40A and citrus grandis get a four on the Environmental Working Group website due to concerns related to allergies and developmental alarms. The cananga odorata and the potassium sorbate get threes for the same reasons.
Overall, I would say I was impressed with the way this product controlled my frizz and provided hold. In addition, I was also impressed with some of the ingredients as they address the overall health of the hair and scalp (not something you necessarily get from styling product). However, I don't feel as though this product gave me much body or shine, and given the smell and some of the ingredients, I would not buy this product again. If you are someone who wants hold and frizz control but doesn't need body, this may work for you.
Got Questions? Contact Us
read more
Our Take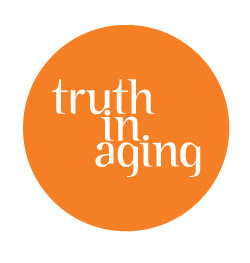 By Allison G. I was given the opportunity to test Ahnesti Utiliti Intuitive Styling Lotion ($24 in the shop). While I was excited to try this styling product, turns out, I'm somewhat ambivalent about what it did for my hair. I'm 46 years old and have a chin-length bob. My hair is wavy and... read more
Was this review helpful?
Yes
/
No
0 member(s) found this review helpful
*Aloe Barbadensis (Aloe Vera Gel)
Water
Dehydroxanthan Gum
SD Alcohol 40-A (and) *Arctium Lappa (Burdock) Root Extract (and) *Calendula Officinalis (Marigold) Flower Extract (and) *Chamomilla Recutita (Matricaria) Flower Extract (and) *Citrus Grandis (Grapefruit) Fruit Extract (and) *Equisetum Hiemale (Horsetail) Extract (and) *Lavandula Angustifolia (Lavender) Flower Extract (and) *Rosa Canina (Rosehip) Fruit Extract (and) *Rosmarinus Officinalis (Rosemary) Leaf Extract
Glycerin (vegetable)
Sodium Stearoyl Lactylate
Rosmarinus Officinalis (Rosemary) Leaf Oil (and) Pelargonium Graveolens (Geranium) Flower Oil (and) Cananga Odorata (Ylang-Ylang) Flower Oil (and) Glycine Soja Oil
Brassicyl Isoleucinate Esylate (and) Brassica Alcohol
Lonicera Caprifolium (Honeysuckle) Flower Extract (and) Lonicera Japonica (Honeysuckle) Flower Extract
Potassium Sorbate
Citric Acid. *Certified Organic. Total formula is composed of 98% Naturally-derived and 70% Certified Organic Ingredients.
Starting at the ends and working towards scalp, distribute a small amount of product through towel-dried hair to create slip and to ease combing. Proceed with styling as usual. Great for blow-out styles and as a primer for flat-ironing or updos. Hold factor 3 (out of 10) For a "wet" look, do not blow dry and leave as-is. Finger style to get a soft, beachy look.