ASDM Beverly Hills Ultra Firming Cream
Size:
2.0 oz (60 ml)
ASDM Beverly Hills Ultra Firming Cream is a targeted anti-aging cream formulated to plump and firm while allowing skin to retain moisture. A blend of anti-aging and moisturizing components make this cream ideal for both day and night. Made with only all-natural ingredients, you can feel good about using a cream that contains no harsh chemicals or fillers.
This cream hones in on fine lines, wrinkles and sagging skin with a triple threat of CoQ10, tripeptide 5 and
Matrixyl 3000
. Antioxidant CoQ10 works to reduce free radical damage, while tripeptide-5 and Matrixyl 3000 penetrate skin to smooth any unwanted creases. Sodium hyaluronic acid, aloe and argan oil hydrate skin for added suppleness.
This product is currently being tested by a member of our community; stay tuned for updates!
Got Questions? Contact Us
read more
Our Take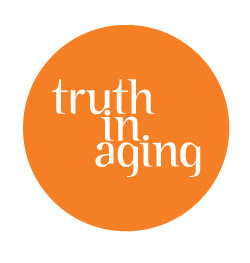 By Denise M. I was given the ADSM Beverly Hills Firming Cream ($29 in the shop) to test. I was excited about trying this product because being in my late 50's, I am anxious to try any and all firming creams to see if I can find the Holy Grail. I'm always looking for that fountain of... read more
Was this review helpful?
Yes
/
No
0 member(s) found this review helpful
Distilled Water
[Bees Wax
HE-Cellulose
Polyglyceryl Oleate]
SesaFlash
Camellia Seed Oil (Camellia Sinensis Leaf Oil)
Glycan Peptide
Matrixyl 3000
Tripeptide-5
Argireline
Rice Bran Oil (Oryza Sativa (Rice) Bran Oil)
Sodium Hyaluronic Acid
Vitamin E (Tocopheryl Acetate)
Argan oil (Argania Spinsosa (Argan) Oil)
Silk Powder
Silk Peptide (Hydrolyzed Silk)
Mango Extract (Mangifera Indica Fruit Extract)
Allantoin
Aloe Barbadensis Leaf Extract
[Grapefruit Seed Extract (Citrus Grandis (Grapefruit) Seed Extract
Glycerin]
Lactobacillus Ferment
Rose Geranium Essential Oil
Use twice daily. Apply a small amount of cream onto face. Gently massage in upward, circular motions, until cream is fully absorbed.