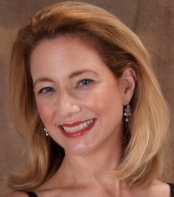 Jessica
Age: 59
Location: Houston, TX
Skin type: Combination
Skin concerns: Addressing T-zone, sun protection, fine lines, hormonal skin
I am a 59-year old semi-retired anesthesiologist; I've worked in a variety of milieus including heading up a LARGE private practice in Eastern N.C. (early on, I was the only female in an all-male group of anesthesiologists, most of whom were retired military officers: U.S. Navy Seal, Delta Force, Special Forces, etc.). It was definitely a learning experience working with all of that testosterone. I had sub-specialties in pain & symptom management, palliative care (end-of-life care), & obstetrical anesthesia. I was fortunate enough to meet a plastic surgeon while working in our Ambulatory Surgery Center who was about my age and saw my flaking, dry skin at age 29-30. Our climate was much drier and we had 4 evenly-spaced seasons which affected my skin. At his urging, I started aggressive prescription skin care—he gave me fantastic prices on products and services! Since that time, as my hormonal status and my work status has changed, I've learned that my skincare regimen HAS to remain flexible.
Many years later (almost 2 decades) I moved back "home" to Houston where the humidity and pollution leave even the driest skin oily (at least in the 'T-zone'—which I've experienced) and subject to 'grime' accumulation simply from brackish rain and the high levels of everything 'nasty' (pollution) to our bodies and our skin. My goals in skin care are to be cognizant of my ever-changing hormonal status (it continues to change even after peri-menopause and menopause). I have ingrained forehead expression lines and the same around the left side of my mouth from an unfortunate oral surgery injury a year ago. So, I've tailored my products to cutting out pure retinol products, working on my T-zone, sun protection, my hormonal status, and of course, mitigation of the tenacious lines just stated. I've been excited to be a part of the dialogue on Truth in Aging. Marta continues to bring the community some amazing finds which are thoroughly vetted.
After my move back to TX, I worked for many years at M.D. Anderson Cancer Center and became a national speaker on the "Hazards of Nutraceutical Use"—as they related to prescription and over-the-counter medication use and interactions, reactions with anesthetic agents, and reactions with medical conditions from which our patients suffered. My clinical research led me to become a member of the Editorial Board of the Natural Standard (now the Journal of Dietary Supplements). So, it's been exciting to see how so many of the nutraceuticals (FDA-approved vitamins, 'natural' non-FDA approved neutraceuiticals, etc.) — many of which appear in the store's products — work so well on our skin.