Review
What's Working for Me Now
My current skin care regimen includes some exciting new discoveri ...
Read more
Review
Are Pricey Anti-Aging Products Worth It?
I was recently asked to review a $300 cream for hyperpigmentation ...
Read more
"Hi Eileen, that was true in the bad old days when vitamin C was unstable. Those old forms of vitamin C needed to be in…"
Review
An Interview with Elizabeth VanderVeer of Volante
She wants us all to be more aware of "skinflammation" ...
Read more
"Environ Elixer contains Matrixyl 3000 and Synthe'6."
"It works great,all my hands spots gone, unfortunately I can not find it on line,in pharmacies. "
Review
An Interview With Brandon Truaxe, Founder of…
Meet the man who is shaking up the beauty industry in order to ma ...
Read more
"Got rid of a fairly bad rash which I thought was shingles. Read the bottle and it says mix with two parts water, which…"
Review
The Dangers of Purchasing Products From…
Why you should look to authorized retailers like TIA for skin and ...
Read more
Review
5 Skin Care Secrets an Esthetician Swears By
Turn your at-home routine into a spa-like escape. ...
Read more
"I have had a toxic reaction to tretinoin and I have developed headaches and head pressure along with dizziness and…"
Review
Darrell Owens of Your Best Face Answers…
"I want you to have the best possible experience with my produc ...
Read more
"Hi, can you tell me what is the strength of the Vit c? I have read that anything under 20% is not very effective.…"
"I personally love the RF AMP MD ROLLER because it has the smallest needle in the market and it lasts almost a year…"
Review
Learn How to Manage Your Skin Expectations
Managing expectations isn't about lowering them — done right, ...
Read more
"Can I buy this machine also in the Netherlands?"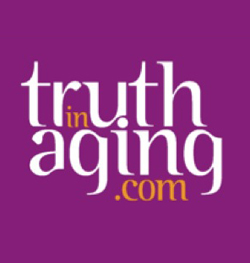 Review
Truth In Aging Philosophy
At Truth in Aging, we offer truthful and unbiased guidance to peo ...
Read more