Size:
1.0 oz (30 ml)
Elena Rubin Remedy is the ideal companion for skin that's flushed and irritated, or just in need of a detoxifying pick-me-up. This cooling, lightweight serum was originally invented by Elena Rubin to calm her model clients' overly stressed complexions, and now you can benefit from its anti-inflammatory properties as well.
Our reviewer
loved how it really perked up her irritated and dry skin; try it for yourself and see what she means!
Elena Rubin's key ingredient is perfluorodecalin, which oxygenates upon contact, refreshing exhausted skin and releasing toxins. Plus, a variety of botanicals, antioxidants and even palmitoyl tripeptide-8 speed healing, soothe, and calm to reduce acute and chronic skin inflammation.
Tested for 30 days and approved by Nina:
Elena Rubin's Remedy arrived at my door shortly after I read Marta's post on the use of alcohol in cosmetics and its effects on skin. It was perfect timing because Remedy smells like something you'd cut with Red Bull — maybe even use in a pinch to clean a wound. Therefore, it's no surprise that ingredients 3 and 4 are both alcohols. As Marta noted in her post, some forms of alcohol are more helpful than others and, unfortunately, the Alcohol Denat in Remedy is a more dehydrating and cytotoxic distillation. Yet, Remedy is a great product that does exactly what it says it will and then some (just when you thought I was going to reject it!). In fact, I condone its use of alcohol; it's just that given its high concentration, I wish it were better quality.
Lately, my skin has been dry from brittle winter air, and of course breaking out as well (I'm just lucky that way). Although in the near-term, the alcohol could be counted on to dry my pimples, I worried it would kick my skin further out of balance, inflame my eczema and then worsen my breakout (cue vicious cycle). But as Marta mentions, alcohol promotes skin penetration, which is a good thing when a product is as solidly nutritious as Remedy. My skin healed quickly and has stayed calm and clear, even through PMS and subsequent self-medication with Girl Scout cookies. Come my monthly tribulation, I can expect three to four volcanic pimples, and skin that's tired, dull and deflated. But I've breezed through hormonal turbulence, as well as fluctuating temperatures and rising pollen counts, with skin that's clear and glowing. Best of all, the bane-of-my-existence broken veins, which become extra-dilated when my skin is inflamed, are a lot less noticeable.
The serum is clear, lightweight, and absorbs completely. Better than anything I've ever used, proving the virtue of the alcohol base both as a transport system and because it doesn't mess with my sunblock and makeup. Again, my skin stayed clear and balanced, thanks to a stellar combination of nutrients that was formulated, it seems, with an equal emphasis on detoxification and regeneration.
The second ingredient (after water) is perfluorodecalin. Described by another skincare company as liquid oxygen, Perfluorodecalin dissolves and delivers O2, thereby revitalizing tired skin and assaulted cells. It also speeds up cellular metabolism and improves skin's barrier function, helping it maintain a nice moisture balance.
Antioxidant gluconolactone detoxifies skin by chelating metals and scavenging free radicals.
Palmitoyl tripeptide-8 helps suppress the inflammatory response and, thus, reduces redness and facial vasodilation (like I said!), and it hydrates the skin.
Remedy also has L-gluthionone, a powerful antioxidant that's fantastic for both the liver and skin. In terms of utility, gluthianone is Swiss Army: it repairs DNA, transports amino acids, metabolizes toxins and carcinogens, and synthesizes protein, all while preventing the flu virus from colonizing in your mouth and throat. Low levels of gluthianone are associated with aging, as well as age-related ailments, such as macular degeneration and neurodegenerative diseases.
Remedy is also filled with botanicals, including siegesbeckia orientalis, chaparral, and Asiaticoside. Siegesbeckia Orientalis has been used for centuries in Southeast Asia to treat damaged tissues, which it repairs by restoring the collagen matrix and stimulating collagen production (even Stri-Victen's onto its powers).
Chaparral extract, like gluconolactone, also relieves skin of heavy metals, and has strong antioxidant properties. It's rich in lignans, which rejuvenate skin in part because they behave like estrogens. Chaparral is also used to treat eczema and psoriasis.
Asiaticoside has been demonstrated to accelerate wound healing and promotes collagen formation. And Remedynourishes skin with vitamin-rich (B, C and E) bilberry fruit extract and green tea polyphenol Epigallocatechin gallate.
I love how Elena Rubin's Remedy has kept my skin so happy and healthy (balanced is the word I keep coming back to) and I cannot overstate how well it absorbs, especially for such a powerful rescue potion. I highly recommend it for exhausted, abused and generally beleaguered skin. Pending a better brew (and maybe some more organic ingredients — I'm just a stickler that way), I could call it a daily healthy habit!
Got Questions? Contact Us
read more
Our Take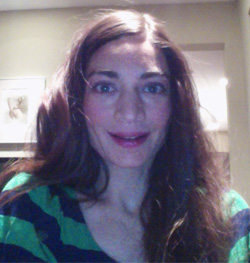 Elena Rubin's Remedy ($119 in the shop) arrived at my door shortly after I read Marta's post on the use of alcohol in cosmetics and its effects on skin. It was perfect timing because Remedy smells like something you'd cut with Red Bull — maybe even use in a pinch to clean a wound. Therefore,... read more
Was this review helpful?
Yes
/
No
0 member(s) found this review helpful
Aqua (water)
Perfluorodecalin
Butylene Glycol
Alcohol Denat.
Glycerin
Camellia Oleifera (green tea) Leaf Extract
Xanthan Gum
Dextran
Gluconolactone
Sigesbeckia Orientalis Extract
Larrea Divaricate (Chapparal) Extract
Vaccinium Myrtillus (Bilberry) Fruit Extract
Palmitoyl Tripeptide - 8
Rabdosia Rubescens Extract
Sodium Benzoate
Asiaticoside
Gluthathione (L)
D-Glucose-6 Phosphate Monosodium Salt
Epigallocatechin Gallate
Apply to freshly cleansed skin before moisturizer.