Five Best Facial Oils
Until recently, oils were considered the absolute last thing you should be putting on your face. But natural facial oils have made a comeback, so we rounded up our Five Best Facial Oils. Oil-based skin care is shedding its bad reputation, coming to your complexion's rescue as a serum, moisturizer and cleanser. Try this new skin care trend with confidence, because each of the products in our shop are tested for at least 30 days and reviewed by a member of our community!
Shop these anti-aging oils and hydrating facial oils now to find your next skin care hero!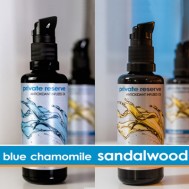 TIA Five Best