Size:
2 fl oz (50 ml)
Juice Beauty Green Apple Peel: Sensitive gently refines and exfoliates sensitive skin to reduce fine lines and brighten overall complexion. This spa-grade peel uses alpha and beta hydroxy acids from fruit to even skin's texture and tone and promote healthy cell turnover.
Tested for At Least 30 Days & Reviewed by SarahK:
Because I have such dry skin, exfoliating has never been an essential part of my beauty routine as it is for many other people. I find that after I scrub away the dead skin cells from the surface of my face, my skin is even drier than before, which outweighs any benefits that I may be getting from the exfoliation. Even the gentlest of scrubs followed by the most hydrating of serums and the thickest of moisturizers leaves my skin a bit uncomfortable and tight.
So I decided to venture into the world of exfoliating peels and masks; I assumed that most of these products would be more hydrating than seemingly harsh cleansers and soaps that are used for the same purpose. After some deliberation regarding price, effectiveness, and ingredients, I took Marta's advice and chose Juice Beauty Green Apple Peel Sensitive.
The best part about Juice Beauty's peel for sensitive skin is definitely its ingredients; the first several are apple juice, lemon juice, white grape juice, raw cane sugar, milk peptides and aloe – all organic. I'm not very familiar with alpha hydroxy acids so I wish that Juice Beauty provided a little blurb somewhere on the peel's packaging telling me that the product contains 10% organic hydroxy-acid juice solution. The lemon juice and cane sugar act as AHAs, while the milk peptides act as an alpha-hydroxy exfoliant. I was also happy to see vitamins E, C, and A included, as well as algae extract.
The Green Apple Peel promises to reduce breakouts, discolorations and fine lines, as well as provide an overall exfoliating, clearing and brightening experience for the skin. While all of this sounds great, the term "discoloration" peaked my interest – in addition to exfoliation, of course. As someone with a dark complexion, I'm very sensitive to hyperpigmentation, so I was excited to try this particular product.
The directions say to apply a generous layer to the face and neck for ten minutes; not knowing how exactly how to quantify a "generous layer," I applied what I deemed to be enough. At first, I was concerned with the thin, somewhat runny consistency of the peel. For the first minute I didn't feel much. Then all of a sudden, I felt a tingling sensation that lasted for the rest of the duration of the peel (9 minutes). It wasn't an uncomfortable tingling; in fact, it was very mild and I almost wished that it were a bit more abrasive. After thoroughly washing it off, I realized that the consistency wasn't a drawback at all; it's actually quite a resilient peel, and I really had to rinse my face well several times in order to make sure that a layer of film wasn't left behind. I also realized that I didn't need the peel to be more abrasive; my skin glowed immediately following the peel and felt incredibly soft, even before applying a moisturizer. I've been using the peel once every week for five weeks (and I've been a bit more heavy handed with the application than I was the first time).
While I can't speak to Juice Beauty's promise regarding reducing fine lines (as I'm young enough to not have any), I can say that the peel has delivered on all of its other claims. My skin is definitely clearer and brighter, especially within the first two days after using the peel each week. And I think the overall tone seems more even, which is my favorite result. Even using a copious amount of the peel every week hasn't made much of a dent in the 50 mL jar; clearly, this will last me awhile and is a great value for the price. But like I said, it's packaged in a jar, which is less sanitary than a tube would be (though to be fair, I don't know of many peels that come in tubes). Instead of using my fingers, I've been using a miniature scoop that came with another product I bought awhile back.
The Green Apple Peel does very well in the ingredients department (no parabens, petroleum, sulphates, PEGs pthalates, GMO, silicones and more), but the all too common phenoxyethanol makes an appearance, as does benzyl alcohol (an irritant and possible cytotoxin). Tetrasodium EDTA is another controversial preservative, though it seems to be more of an environmental toxin. Honestly, these three ingredients don't concern me as much as they might concern other people because I'm not a total purist when it comes to beauty products (though I certainly lean much further in that direction) and because they are named all the way at the end of a list of otherwise wonderful ingredients.
I recommend Juice Beauty Green Apple Peel Sensitive for people of all ages and skin types. Though ironically, I would caution those with very sensitive skin to be careful. Don't forget to perform that patch test. I can obviously see how this would work preventatively for people in their 20s, but I can also see its value to those in their 30s, 40s and 50s as a nice little boost once or twice a week. The peel is perfect for those who want to exfoliate and brighten without doing anything too harsh.
Discount codes cannot be applied to this product.
Got Questions? Contact Us
… More
Our Take...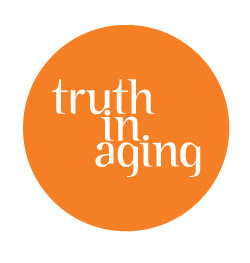 "
Because I have such dry skin, exfoliating has never been an essential part of my beauty routine as it is for many other people. I find that after I scrub away the dead skin cells from the surface of my face, my skin is even drier than before, which outweighs any benefits that I may be getting from the...
"
Read Full Article
Your Take...
Organic Juices Of Pyrus Malus (Organic Apple Juice)*, Citrus Medica Limonum (Organic Lemon Juice)*, Aloe Barbadensis (Organic Aloe Juice)*, Glycolic Acid, Vegetable Glycerin, Hydroxypropyl Starch Phosphate, Sodium Hydroxide, Capryl Hydroxamic Acid, Xanthan Gum, Caprylyl Glycol, Vitis Vinifera (Grape Seed Extract), Tocopherol (Vitamin E), Retinyl Palmitate (Vitamin A), Ascorbic Acid (Vitamin C), Tetrasodium Glutamate Diacetate, Magnesium Aspartate, Zinc Gluconate, Copper Gluconate

* = Certified Organic Ingredient
Juice Beauty- video of founder Karen Behnke interviewed by Marta
Marta sits down with Karen Behnke, founder of Juice Beauty to discuss the origination of her company, the organic beauty product industry, beauty tips, and plant stem cells and fess up to some bad…
Video- green beauty brands that deliver
As Earth Month closes out, there is no reason stop looking for green beauty brands. In this video, I highlight beauty companies that are not just green washing and, what's more their earth-friendly…
Apply a generous layer to cleansed face, neck and decollette up to twice weekly. Leave on for 10 minutes, then rinse well.