LIFTLAB Purify + Clarify: Daily Cleanser & Detox Mask
Size: 4.4 oz (130 ml
LIFTLAB's multitasking Purify + Clarify is a facial cleanser and mask designed to clarify and hydrate the skin with unique exfoliators and anti-agers. Used as a daily cleanser, this sulfate-free formula balances moisture levels and leaves skin fresh and clean without any residue. Or, when used as a mask for more dramatic results, this formula will reduce pore size and speed the elimination of blemishes.
Try this product for yourself and see why our reviewer, Ann, describes Purify + Clarify as a "game-changer" in her skin care regimen. Purify + Clarify is formulated with LIFTLAB's patented Cell Protection Proteins, an ingredient from the Arctic that speeds cell renewal to reverse the signs of aging. Red caviar-dervied Aqualumine gently exfoliates skin with enzymes while olive oil-sourced Olivem 300, which is similar to the skin's own sebum, hydrates deeply. Plus, get a free radical-fighting boost from antioxidant-rich botanicals.
TIA Review by Marta: LIFTLAB Purify + Clarify does what the name implies, exfoliating gently, tightening pores and hydrating. As always, with LIFTLAB, it utilizes some really interesting marine actives. The most interesting ingredient is unassumingly listed as roe extract. Roe is supposed to be an exfoliator that is more gentle and effective than just about anything else. It acts by mimicing skin enzymes and degrading corneodesmosomes, the "mortar" in the skin's "bricks and mortar". Dead skin cells are gently removed without harming the living skin cells beneath. Purify + Clarify also has LIFTLAB's signature marine active, which helps prolong the life of cells. Another LIFTLAB favorite is crambe abyssinica, one of the richest known sources of erucic acid, an omega-9 fatty acid. Plus there's LIFTLAB's usual roster of botanicals including soothing chamomile (ormenis multicaulis), neem, turmeric and holy basil. In addition, there is solanum muricatum extract that studies show to be antioxidant, as is lawsonia inermis (henna).
Got Questions? Contact Us
read more
Our Take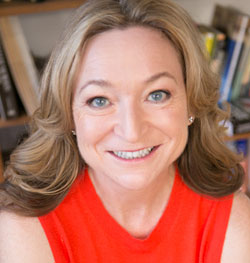 LiftLab has added a cleansing mask to its concise line of effective and decently priced anti-agers. Purify & Clarify ($65 in the shop) does what the name implies, exfoliating gently, tightening pores and hydrating. As always, with LiftLab, it utilizes some really interesting marine actives. I found... read more
Was this review helpful?
Yes
/
No
3 member(s) found this review helpful
Water (aqua)
myristic acid
glycerin
potassium hydroxide
stearic acid
peg-dipropylene glycol
lauric acid
olive oil peg-7 esters
crambe abyssinica seed oil
beeswax
peg-100 stearate
glyceryl stearate
cocamidopropyl betaine
hydrogenated jojoba oil
maltooligosyl glucoside
citrus aurantium amara (bitter orange) peel oil
hydrogenated starch hydrolysate
peg-40 hydrogenated castor oil
jojoba wax peg-120 esters
cetyl alcohol
phenoxyethanol
sodium chloride
ormenis multicaulis extract
butyrospermum parkii (shea) butter extract
tocopheryl acetate
tetrasodium edta
melia azadirachta leaf extract
melia azadirachta flower extract
amino esters-1
roe extract
coccinia indica fruit extract
solanum muricatum fruit extract
sodium hyaluronate
aloe barbadensis flower extract
fish plasma protein (cell protection protein®)
disodium phosphate
pearl powder
ocimum sanctum leaf extract
ocimum basilicum (basil) extract
lawsonia inermis extract
curcuma longa (turmeric) root extract
sodium phosphate
tin oxide
synthetic fluorphlogopite
titanium dioxide
For daily cleansing, gently massage a pearl-sized amount over damp skin, then rinse. Use morning and evening. For deep-cleansing and exfoliation, leave on as a mask for 3 minutes before rinsing, one to two times weekly, as needed.