MitoQ Cellular Radiance Protecting Serum - AM
Size:
1 oz (30 ml)
MitoQ Cellular Radiance Protecting Serum is designed to refine the tone of skin and prevent discolorations from forming. It protects skin from daily environmental aggressors with MitoQ's patented antioxidant technology and is blended with skin-lightening Mediatone and active vitamin C to brighten. Your skin will be refined, have a more even skin tone, and look luminous, fresh and youthful. After a month of use, our reviewer reported a clearer complexion and the lightening of stubborn dark spots.
Mito-Q is a revolutionary mitochondrial-targeted antioxidant compound that acts directly in mitochondria where it works to neutralize the free radicals responsible for signs of aging. Mediatone is a highly-purified molecule that regulates melanin production and has been shown to lighten hyperpigmented spots. The formula also includes vitamin C to encourage cell regeneration and suppress melanin production, thus reducing hyperpigmentation. Vitamins B3, E and A, sourced from rosehip, encourage cell renewal and protection.
Paraben Free, Vegan, no synthetic colours, no synthetic fragrances, no DEA, TEA, no phthalates, anti-pollution actives.
TIA Review by Ann:
I have been a fan of the MitoQ Moisturizing Cellular Energizing Serum for the past few years, so I was thrilled to see that the company has expanded their line. The new MitoQ Advanced skin care range includes four products, each with a focus on either wrinkles or pigmentation. I was quite happy to review the Cellular Radiance Protecting Serum AM ($150), which was designed to correct pigmentation and age spots as well as enhance and protect your skin.
Aside from the alluring name and its modern packaging, the list of ingredients and its claims to target pigmentation were more than enough to give this product promise. An effective skin lightener is not an easy task. And many of us can relate to the stress of having hyperpigmentation and the oft-frustrating challenge of treating it.
Some of the main ways to treat pigmentation are to break down the melanin that has already formed within the skin and to inhibit the further production of melanin. MitoQ Cellular Radiance Protecting Serum AM has included a number of ingredients that do both. This product targets the overproduction of melanin by driving dynamic ingredients, including trademarked Mediatone, vitamin C and niacinamide, into the skin.
Sederma, one of the leaders in the development of active ingredients in the cosmetic industry, launched Mediatone in November 2015. According to the company, Mediatone is a highly-purified active ingredient targeted at improving brightness and lightening dark spots for a more even complexion. Vitamin C helps break down melanin (albeit a slow process) and prevents new melanin from forming. It also stimulates collagen and plumps up the skin. Niacinamide inhibits pigmentation of melanin for a brighter and more even tone.
Other ingredients that enhance and protect your skin include the powerhouse MitoQ complex, which has been shown to reduce the appearance of fine lines and wrinkles, scars, brown spots and skin discoloration. Hyaluronic acid plumps and hydrates the skin, and pomegranate is a powerful antioxidant that helps with skin regeneration.
The product is fragrance-free, which I love. It does have a mild scent from all the ingredients, but it dissipates quickly. The cream-serum spreads evenly over the skin, absorbs nicely and is not sticky at all. It interacted well with my other products, and I did not have any balling or pilling when applied before other skin care products or makeup.
After using the serum once a day for a little over 30 days, I was very happy with the results. I found my 40-something skin to be smoother and fresher looking, almost more balanced. It is more even toned with less redness, and I can see some lightening of two very stubborn brown spots I've had on my chin and forehead area for years. I would love to have seen more results with pigmentation, but MitoQ notes that results are usually seen in three to eight weeks. I plan to continue using the serum with the hopes of a more cumulative effect.
Got Questions? Contact Us
read more
Our Take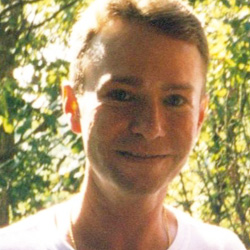 The heat and humidity already reign across the south. For me this not only means that it's time to change to a lighter wardrobe, but also a bit of a change in my skin care routine. I have oily skin, although I am in my 50s, and the degree of oiliness varies with the season, with sultry summer days... read more
Was this review helpful?
Yes
/
No
2 member(s) found this review helpful
Aqua (Purified Water)
Glycerin
Octadecenedioic Acid
Ethyl Macadamiate
Glycine Soja (Soybean) Oil
Hamamelis Virginiana (Witch Hazel) Distillate
Cetearyl Olivate
Sorbitan Olivate
Ascorbyl Glucoside (Active Vit C)
Niacinamide (Vit B3)
Sclerotium Gum
Mitoquinol Mesylate (MitoQ®)
Hyaluronic Acid
Punica Granatum (Pomegranate) Seed Oil (Supercritical C02 Extract)
Rosa Canina (Rosehip) Seed Extract (Supercritical C02 Extract)
Chamomilla Recutita Flower Extract (Supercritical C02 Extract)
Rosmarinus Officinalis (Rosemary) Leaf Extract (Supercritical C02 Extract)
Hydrolysed Soy Protein
Cetyl Alcohol
Xanthan Gum
Sodium Gluconate
Benzyl Alcohol
Benzoic Acid
Caprylyl Glycol
Sodium Hydroxide.
In the morning after cleansing, apply two to three pumps to your fingertips and massage gently to the face, neck, décolletage and back of hands. Follow with your day cream.