I am trying to persuade myself that healthy, glowing skin is even better than wrinkle-free skin. Whether I really do believe that or not, I am firmly of the view that cultivating what my grandmother would have called a 'bonny' complexion depends largely on a good cleanser.
I believe that once I cracked the cleanser issue I was able to rid myself of rosacea, open pores and that dull and dingy caste that ordinarily should only come with a hangover or a dose of flu. The best cleanser I have ever found is
Tracie Martyn's Amla
. It really is a very good product and my rosacea has been under control since I started using it about two years ago.
Still there are some days when something a little stronger might be called for and readers with particularly oily skins might find Amla too gentle. Plus there are a few cleansers that I have been trying out following recommendations.
For those with oily skin,
Environ's Interactive Cleansing Gel
is very good. It leaves skin clear and soft, pores are closed. Yet it is not at all harsh. It has a mercifully simple list of ingredients. However, one of them is a sulfate, sodium laureth sulfate. In shampoos and cleansers, sulfate is the ingredient that creates foam. It is also an irritant, particularly in the form called sodium lauryl sulfate. Shampoos boasting that they are sulfate-free are becoming more common. The one used in the Environ cleanser is relatively mild. However, it might sting the eyes and a sulfate product should always be very thoroughly rinsed off.
Some people really rave about Renee Rouleau AHA/BHA Cleansing Gel. This uses an olefin sulfonate that is milder than the above-mentioned sulfates. This product is intended for daily use. However, it is a powerful exfoliant with glycolic and lactic acid so daily use might be a bit much (especially if you use any other products with glycolic or AHAs). For my part, I don't like it all. I found the texture thick and gooey. It takes a lot of effort to rinse off and afterwards I felt like I'd been sandblasted.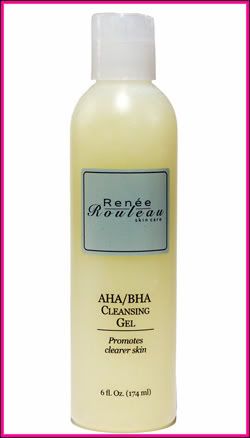 I have mentioned
Japanese Charcoal Facial Cleanse
r before. It is brilliant for closing pores and for anyone with skin on the oily side. Its been a godsend for my spotty shoulders - I use it with the Clarisonic Brush and am soft and clear for the first time in years. My only caveat is that - outside Japan - it is not easy to find. Do look out for products that contain black charcoal as they are some available in the US and they might work as well as this. Otherwise, anyone out there with e-Bay business should try selling this stuff. I will be first in line.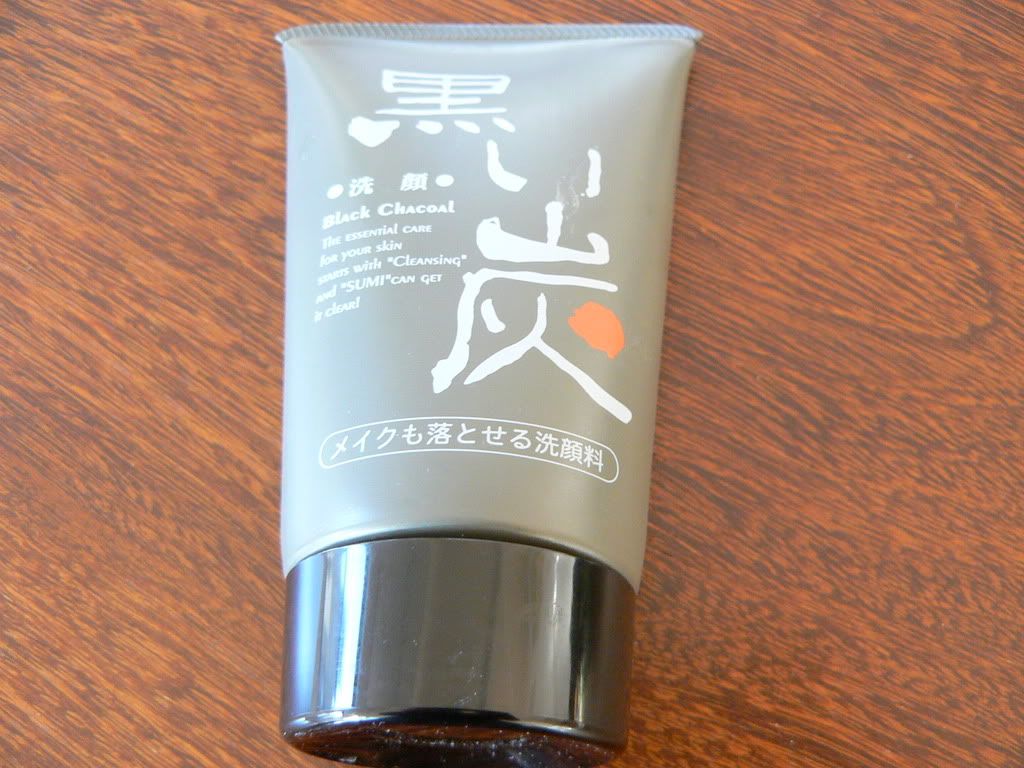 Shu Uemura
is known for the best eyelash curler in the business and lovely cosmetics, but this brand also has an unusual but rather good cleanser:
Skin Purifier Cleanser Beauty Oil
. It feels a bit weird at first because it is a light oil and it doesn't foam. You rub it on damp skin and then rinse off. It doesn't dry your skin out and does an excellent job of removing make-up.