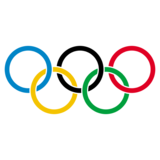 Truth In Aging
's
Anti-Aging Olympics Nomination: Going the Distance
Have you ever noticed a confident woman wearing slingbacks, only to be distracted by scaly patches of skin barking at you from her heels? I would hardly call myself an observant person, but I
always
notice when a woman's feet should be confined inside socks at all times. Even if you can't afford time for a weekly mani-pedi, your feet (and anyone glancing down) shouldn't have to suffer.
To soothe my own sandal-ravaged, reptilian feet, I investigated two foot repair products on different ends of the cost spectrum. On the "lo" end, there was the Curel Targeted Therapy Deep-Pentrating Foot Cream,
available in drugstores for around $5. On the "hi" end, there was the QTICA Foot Overnight Repair Balm which sells for over three times that amount ($20 for 3oz) on various beauty websites.
Based on looks alone, the tall, dark QTICA tube, with hints of masculinity and nightfall, was the sheer winner- this was a tube you could proudly display on your nightstand. But because I am not superficial when it comes to beauty, I gave the Curél cream a go.
Both balms have a thick, non-greasy consistency that requires a thorough rubbing to sink into your skin. A little cream (no larger than the size of a quarter) goes a long way. If you are like me and get claustrophobic at the mere thought of donning socks to bed all night, you will be happy to know that neither cream will rub off on your sheets. Even while not trapped within a closed environment, your feet will reap the benefits of the multivitamin complexes housed in each lotion.
Inside Curél's cream, there is a highly emollient mixture of shea butter, coconut milk and vitamin E, plus fruit extracts - properties that target the moisturizing and softening of dry skin.  QTICA uses a concentrated combination of honey, vitamin A, B-complex and beeswax which work to seal over cracks and facilitate the skin's natural healing process. With the addition of
salicylic
acid
, QTICA packs a more powerful punch against a foot's toughest calluses. It claims to be used by athletes and celebrities alike.
Neither product purports to use all-natural ingredients.  After water, the second ingredient of Curél is
glycerin
, a syrupy alcohol-based agent, whereas the second ingredient of QTICA is
lanolin
, a fatty substance derived from wool.  Both formulas contain parrafin, a hydrocarbon mixture with the same chemical compounds as methane gas, and cetearyl alcohol, a mixture of fatty alcohols that create an emulsifying wax.
Developed in the Curél laboratories, the Targeted Therapy Deep-Penetrating Foot Cream asserts on its packaging that after only two nights of use there will be a noticeable softening of the skin
surface.  It backs this claim with data from a study using a Dermalab Conductance Meter that measured hydration in female test subjects after applications of Curél foot cream.  According to the meter, the treated feet were twice as hydrated as the untreated after two days and continued to show improvement in dryness a week later.
In spite of its medicinal claims, which typically give rise to a medicinal odor, the cream has a pleasant aroma redolent of coconut. But I wonder at its inclusion of a flashy "Dermatologist-Tested" seal on the label. I'd like to know if these dermatologists endorse the cream and recommend it to their patients.
Lacking Curél's laboratory studies to substantiate its effectiveness, QTICA must rely on word-of-mouth, which is how I came across it. I am convinced that its effects are just as fast-acting as Curél and moreover, that it boasts a formula enhanced with exfoliating properties. Whether you decide to go with the hi or the low option, make sure to treat your feet to be bared all summer long!