A friend, who has frequently traveled to Japan, has just given me a tube of cleanser made from black charcoal. It comes in an innocuous charcoal (as you might expect) gray packaging and can be bought at any drugstore in Japan. It is simply called Charcoal Facial Cleanser.
I have tried it a couple of times and it is impressive. I don't think my skin has ever been so clean. Charcoal is extremely efficient at absorbing impurities. In Japan, it is a favorite spa and public bath house product.  And it seems to pop up in all sorts of things, such as toothpaste and even cotton buds.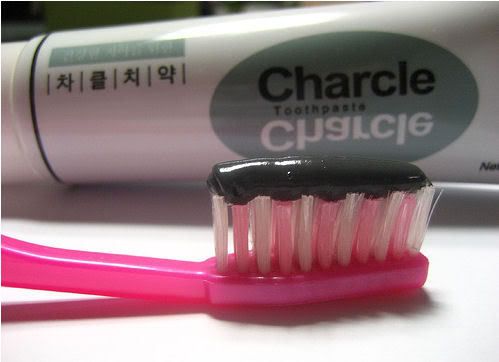 Personally, I would only use the facial cleanser once or twice a week as it is pretty powerful. I should think that for anyone with oily skin and/or a tendency towards enlarged pores would find it extremely effective.
Finding it, unless you get the chance to go to Tokyo and stock up, is tricky. I did find something similar via Amazon, although it is a soap bar rather than liquid cleanser. The link is
here
.