This list of the best anti-aging serums is based on personal experience, reader recommendations and/or scientific evidence. And by the latter, I mean independent, peer reviewed research - not a trial conducted by the manufacturer.
1.
Tracie Martyn's Firming Serum.
I have used this for years and I really do think it gives skin a healthy glow.  It has antioxidants based on blueberries, plus peptides and a patented Glycosaminoglycan (a kind of carbohydrate that is a component of connective tissues). Very expensive at $185, but can be eked out for a good six months.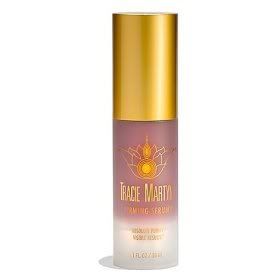 2.
Image Skincare's Ageless Serum.
I have been alternating Tracie's serum with this one made by German plastic surgeons. I have been using it for about three months now and I am really pleased with the results. The key ingredients are a blend of glycolic and lactic acids. It is relatively well priced at around $80. The downside is that it is hard to find. I buy it from my esthetician, Ildi Pekar.

3.
Boots No 7 Restore and Renew Serum.
The US version of Boots' Protect & Perfect. This is the serum  that had women fighting in the store aisles after it was featured on a BBC documentary and subjected to scientific tests that proclaimed it far better than expensive alternatives and almost as good as prescription creams with tretinoin. For more background click here. A bargain at $21.99 from Target.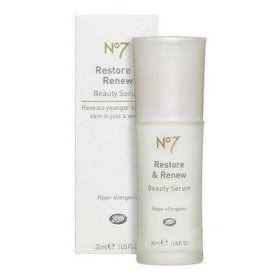 4.
Alaur Rederma Cellular Energizing Serum.
A good friend with great skin swears by the Alaur skin care range. Made by Park Avenue dermatologist, Albert Lefkovits, it has green tea and soy extracts. It costs $135.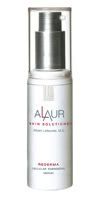 5.
Care by Stella McCartney Radiance + Youth Elixir.
Generally I avoid anything that is called an elixir. However, I like Ms McCartney's approach to her skin car range. She uses organic ingredients and there are no chemicals or silicons. The packaging is simple and the range is refreshingly uncomplicated. The price isn't bad either at $60.